2021 Car Accident Statistics in Ohio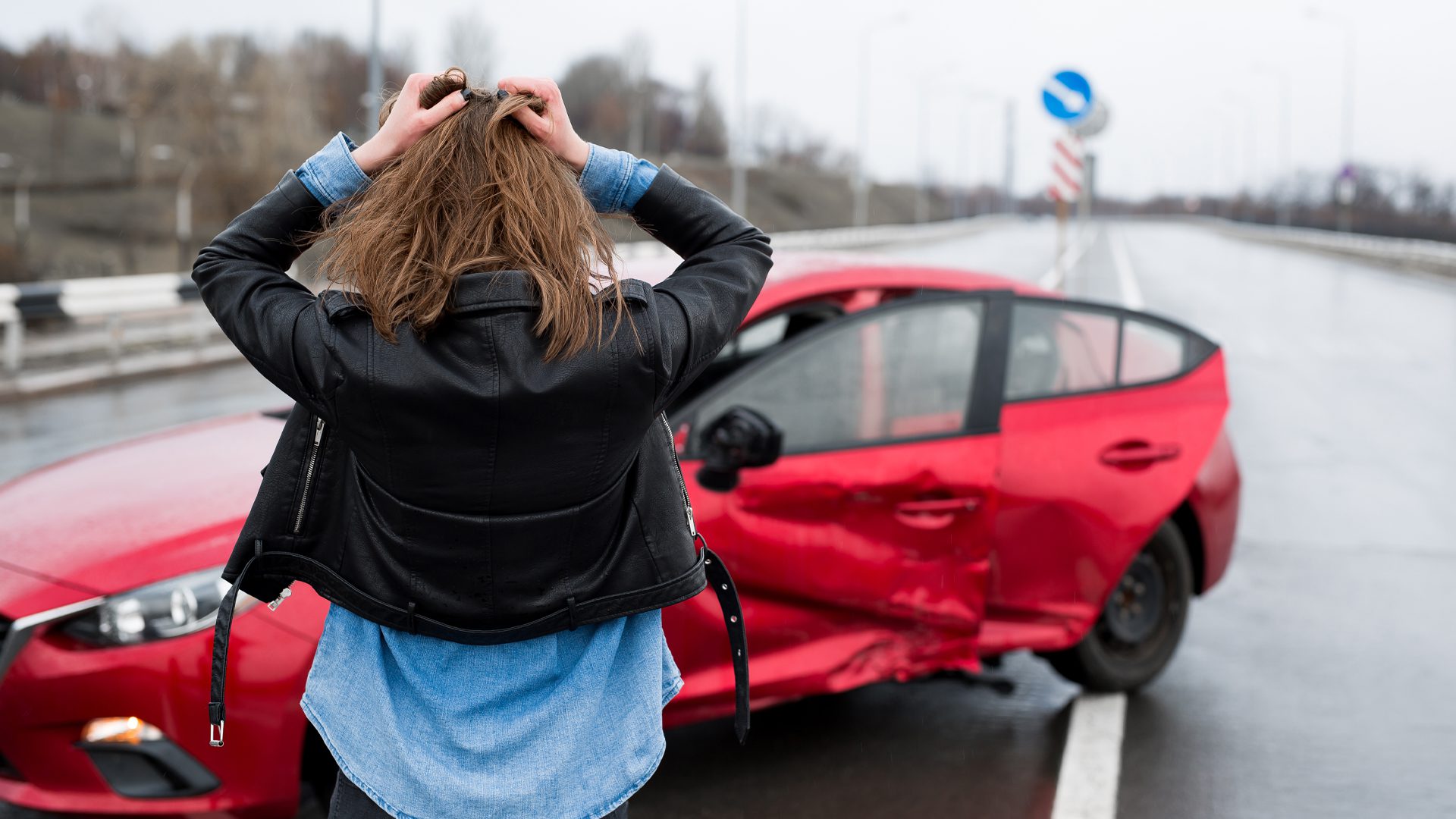 It is common knowledge that, unfortunately, car accidents happen all the time. Anyone could be a victim of an auto accident. All it takes is one distracted driver or a cold winter storm. 
Speaking of cold winter storms, learn how to prepare your car for the winter.  
It is important to always take the necessary precautions when you are driving to avoid car accidents at all costs, especially if they are preventable. Always be aware of your surroundings. Ignore the temptation to look at your phone when you receive a text or notification. Try setting your phone to Driving Focus mode for iPhones, Android Auto for Androids, or another application to quiet any notifications while you are at the wheel. 
All statistics are provided by the Ohio State Highway Patrol. 
2 and 3 respectively for the population.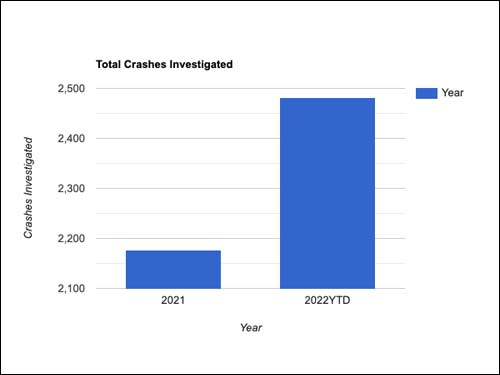 Total Crashes Investigated
It is startling to realize that in the first month of 2022, Ohio has already surpassed last year's number of crashes investigated. Note, these are only the number of crashes investigated. There could be a number of undocumented car crashes. This increase in crashes could be due partially to the return of many people on the roads. For a good portion of 2021, many people were still keeping to their homes, leaving only for the necessities. At this point last year, reports were saying crashes were increasing from 2020 due to the increase in traffic volume. It is safe to say Ohio maybe just returning to normal numbers pre-COVID.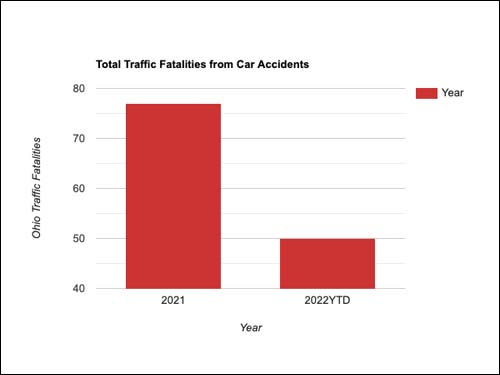 Total Traffic Fatalities from Car Accidents
Just like the crashes investigated, for the first half of the first month of 2022, Ohio has way more fatalities than at this point last year. It is important to consider, Ohio has weathered some serious snowstorms recently, which may have caused a spike of deaths for 2022.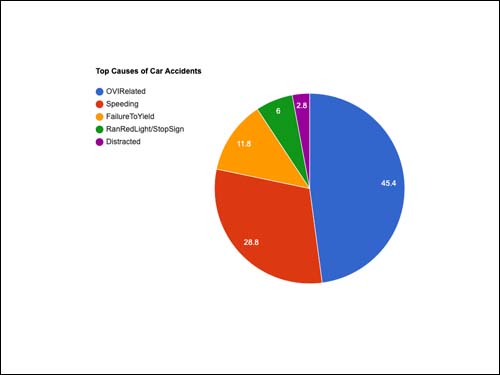 Top Causes of Car Accidents
There are many factors that can cause car accidents. Distracted driving is one of the biggest contributors to car crashes. In fact, according to the Ohio State Highway Patrol, in Ohio, there were 543 distracted driving violations in 2021 and 305 as of YTD activity in 2022. Another factor is operating a motor vehicle under the influence of drugs or alcohol. According to the Insurance Institute for Highway Safety, in 2019, 597 people died because someone was behind the wheel under the influence. The bottom line, every person is a risk behind the wheel if they are under the influence. Never let anyone drive home under the influence. Order them an Uber, Lyft, or taxi instead; it is the right thing to do. In addition, speeding also shrinks the time frame for people to react to movement, for both the driver of the vehicle and other drivers on the road.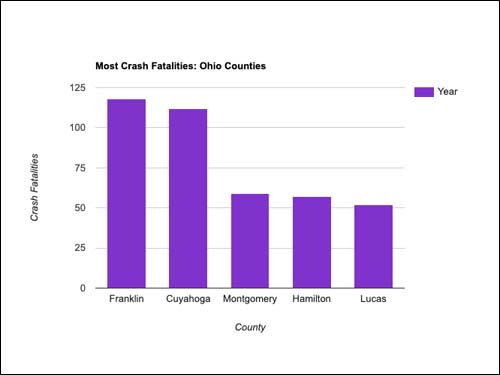 Most Crash Fatalities: Ohio Counties
As of 2021, Franklin Country had the highest amount of fatal crashes. Note, Franklin County does contain the Columbus Metropolitan area, which has the highest population of all the Ohio counties. Cuyahoga County and Hamilton Country are also 2 and 3 respectively for the population.