Car Accident Lawyers Hilliard, Ohio
Have you or a family member been seriously injured in a Hilliard car accident?
Car accidents are an unfortunate fact of life and happen every minute of every day. Let experienced car accident lawyers get you the compensation you deserve for your injuries.
Have you been injured in a car accident near Hilliard?
As populations increase across Hilliard, traffic congestion and freeway gridlock inevitably lead to an increase in motor vehicle accidents. If you or a loved one has been injured in a serious car accident, it's so important to know your options and contact experienced car accident lawyers to represent your interests. Rob Erney is a Hilliard car accident attorney with over 30 years of experience dealing with car accident cases in Hilliard, OH. He will handle all contact with insurance companies and all other parties involved in your case. As Hilliard car accident lawyers, Rob Erney and the attorneys with Erney Law know car accident law and the personal injury legal issues stemming from a car wreck. Our law firm can get you and your family the compensation you deserve for your injuries.

No legal fees unless your case wins

Contact us directly anytime

Free, no-obligation case evaluation

Fair and full justice you deserve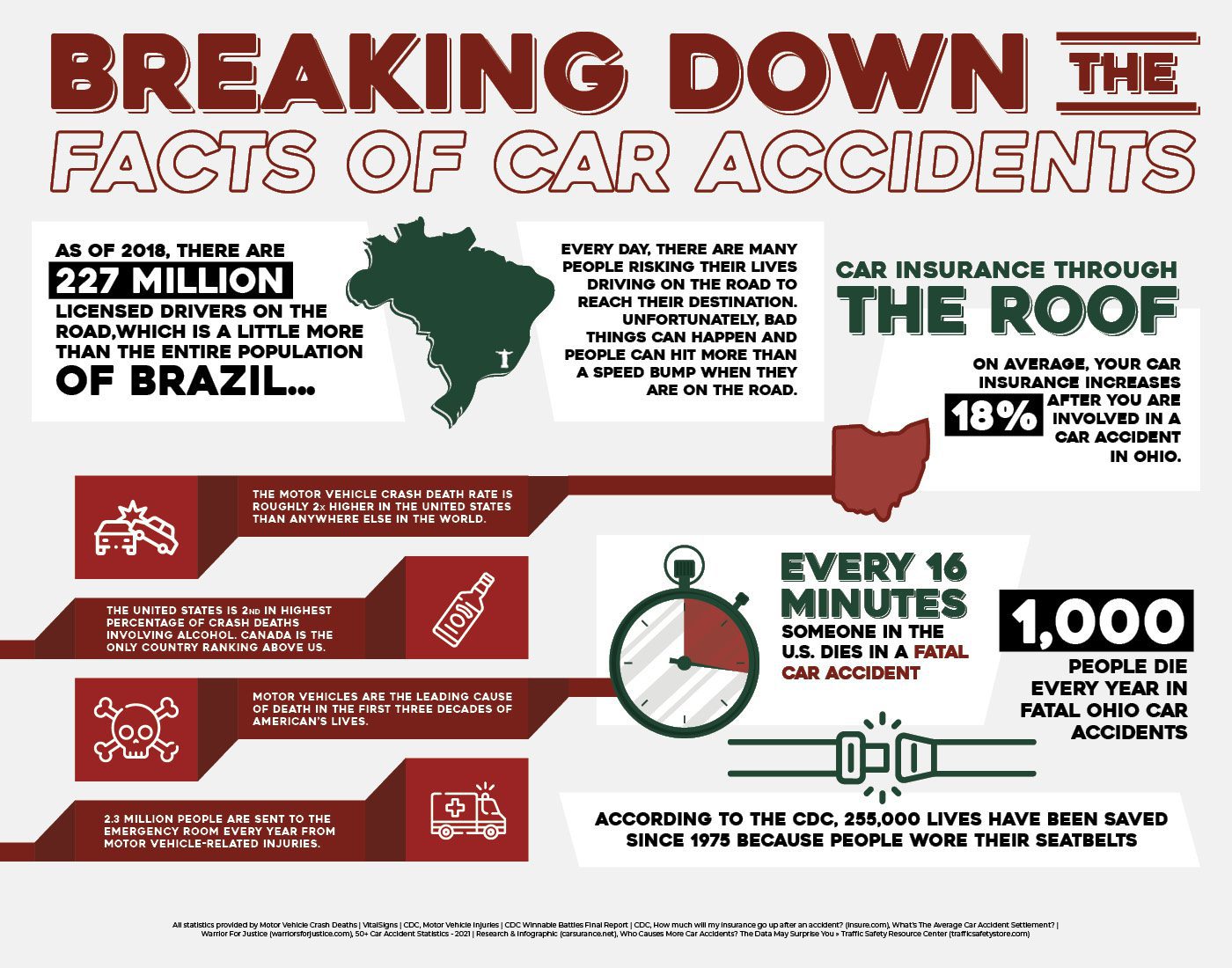 What do I do after a car accident in Hilliard, Ohio?
Car accidents or collisions with injuries involved are the most common personal injury claims. After a car accident in Hilliard, OH, the first thing you should do is contact car accident lawyers to protect yourself. After that, here are a few steps from our experienced car accident lawyers in Hilliard, OH, car accident lawyers, to guide you:
Never leave the scene of a car crash until the authorities have been notified
Immediately call or text 911 if anyone has been injured in the car accident
Exchange insurance information with all parties involved
If there are witnesses to the car crash, ask if they would be willing to exchange information
Call your car insurance company and file a car accident claim as soon as possible after the car accident
If you've suffered an injury, call an Ohio personal injury lawyer to see if your car accident case warrants additional compensations
All car accidents are a bit different. Contact a Hilliard car accident attorney for guidance if you feel uncomfortable with the situation following the car accident or how the insurance companies are behaving.
Why do you need experienced car accident lawyers in Hilliard, Ohio?
Insurance companies work extremely hard to keep the compensation to personal injury victims of car accidents as low as possible, or even refuse to pay accident related expenses and compensation to the injured parties. Our job as car accident lawyers in Hilliard, Ohio, representing your best interests is to make sure that nothing is missed in your crash settlement. Your time, financial well-being, and peace of mind are worth a lot, and we're here to make sure the insurance companies know that. If you think an insurance company is not giving you a fair settlement,
contact us
to speak with a top rated car accident lawyer in Hilliard, OH.
During the free consultation, we will advise you of your legal rights and determine which of the legal options is in your best interest. Erney Law has a successful track record and decades of experience with vehicle accident cases. If you or a loved one has sustained serious injury due to a vehicle crash in the Hilliard, OH area, speak with the car accident attorneys at Erney Law.
What are the most common car accident injuries in Hilliard, OH?
Car accidents can not only take a physical toll on your body but a psychological one as well. As Hilliard car accident lawyers, when we evaluate your car accident case, we make sure to uncover all potential injuries you may have suffered. Here is a sample of some of the catastrophic injuries that can happen as a result of a car accident:
Traumatic Brain Injuries
Broken bones
Burns
Confusion
Cuts
Depression
Fear of driving
Guilt
Insomnia
Internal Bleeding
Loss of enjoyment
Neck/back injuries
Nightmares
Organ damage
Paralysis
PTSD
Severe bruising
Spinal cord injuries
Wrongful Death
Auto accidents with these types of serious injuries cause over $44 billion in losses to car accident victims every year. It's our mission as car accident lawyers to ensure that this financial burden doesn't fall on you.
If you feel like you may have one or more of these serious injuries, contact car accident lawyers to see if you're getting the maximum compensation for your condition. We have experienced car accident lawyers in Columbus, Ohio that can help you get the justice you deserve after an auto accident.
"This team was very compassionate and professional. My lawsuit was extremely frustrating and complicated and they always seem to make me feel better at the end of the day. They were concerned not only with getting me my settlement and fighting for what was right but also concerned with my well being and health! I am so glad I went with this team to handle my case. I would recommend them to anyone."


Andrea L.

"Over a year ago I was involved in a car accident and was injured. I contacted Erney Law in Columbus Ohio and spoke to Mary Erney. The following day I met up with the father-daughter duo Robert & Mary Erney... best decision I ever made. They fought for my case 100%. Their honesty and open communication gave me assurance that I was in good hands. Thank you to Mary Erney for being understanding, caring, knowledgeable & determined. If you looking for a great attorney I highly recommend Erney Law."


Jen B.

"Mary and Mr. Erney were very helpful in my case. I didn't have to call and remind them of anything. I heard from them often and never had to reach out for an update. What I loved most was that they recognized who I was every time I stopped by. I didn't feel like just another client like most places make you feel. They were both very professional. I felt comfortable and trusted their advice every step of the way. I will definitely use Mary and Mr. Erney again in the future!"


LaNajee S.

"Back in Late 2018, I was T-Boned by a Mail Van that went speeding through a stop sign. I wasn't able to fully use my right hand for almost 5 months and this was the first time I had even taken on legal representation. She was very transparent through the entire process and kept me up to date as things progressed with my suit."


T'Asiah P.

"First off let me say, if I could give more than 5 stars, I would! I had the pleasure of working with Mary Erney of Erney Law. She and her entire firm were absolutely amazing! I was searching for an attorney who would take my case since I lived out of state. I thought there was no hope at all. I found Erney Law via online search. I spoke to Mary and from the very first conversation, I knew I wanted her to be my attorney. Why? Because she cared! From the start, her approach was a caring one. She took time to get to know me and my situation and she put her all into my case. She walked me through every step of the process and she was very patient with me and willing to explain any and everything. I could go on and on about the amazing experience I had working with Mary Erney and Erney law. If you are looking for a law firm to handle your case AND one who cares about you as a person, this is the one! I want to say thank you Mary and everyone at Erney Law. It has been a pleasure working with you!"


Mickey A.

"Rob and Mary are the best in Columbus. They are very kind and compassionate and will do everything in their power to get you what you deserve. They took the time to come meet with me on multiple occasions when I was in a care facility. They answered all of my questions and explained the processes. I felt completely in the know the entire time. They offered to represent me in court and fought for me with insurance companies with great success. I would highly recommend them to anyone who has been injured in an accident. Next time I need a lawyer they will be my first and only call!"


Rachel W.

"Robert D. Erney and Mary E. Erney provided my daughter and I with competent and honest legal services for our case of Pedestrian vs. Auto Accident involving a minor, my daughter Ava. I would like to say that they have done amazing work to help my daughter who is only seven years old. I recommend this law firm to anyone needing help."


Reginald M.

Personal injury cases can be complicated and winning your claim is not always guaranteed. Our process ensures that every client we represent will receive the best possible financial outcome, and start the healing process.

Free Case Evaluation
We will first review your case carefully, get to know you, and gain an understanding of your injuries.

Monitor Your Care
We ensure you receive the proper medical treatment during this difficult time.

We Handle Everything
We relieve the worry and burden of dealing with insurance companies and maximize your financial recovery.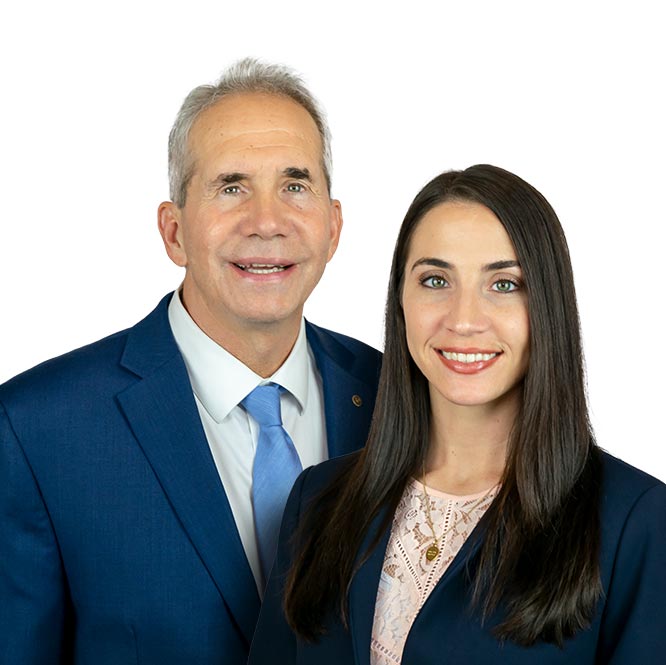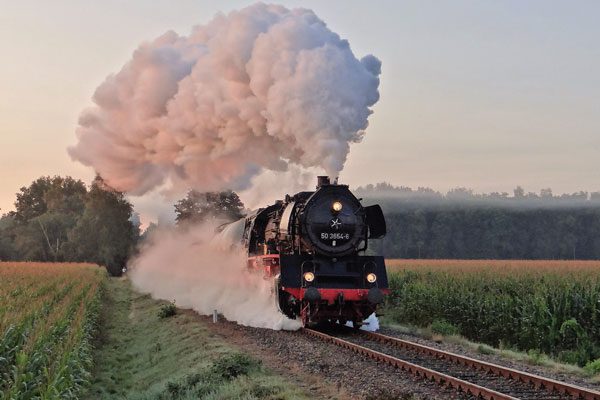 In 1852, John Reed Hilliard bought ten acres of farmland in western Franklin County from Hoseah High and Abraham Wendell. Geographically, the Hilliard area is between Big Darby Creek on the west and the Scioto River on the east. Originally called Hilliard's Station, the town grew around the railroad route of the Piqua and Indiana Railroad station, which bisected the former Hilliard farmland.
Hilliard's Station served as an ideal shipping point for agricultural products going to market, and supplies coming to the farmers in the area. John Hilliard plotted the original Hilliard area on September 1, 1853. In 1854, a post office was established in Hilliard's Station, and the word "Station" was dropped from the town name. The Village of Hilliard was incorporated on July 13, 1869, with a population of 280 residents.
In 1886, the first railroad station was built west of Main Street on the north side of the tracks. Until the mid-20th century, the railroad station and Main Street were the town center. The station remained there until 1962, when all railroad services ceased. The original train station has been restored and remains in Hilliard's historical Weaver Park.
The original platted area contained a mix of residences and businesses of varying ages and architecture. The construction of three large residential subdivisions in the 1950s brought explosive growth to Hilliard. The connection to the Columbus regional sewer and water systems in the 1960s also helped open the area to development.
The Village of Hilliard gained official city status from the Secretary of the State of Ohio by attaining a population of 5,633 on December 12, 1960. With the completion of the I-270 Outerbelt in the 1980s, a second wave of explosive growth came to the area.
Land uses in Hilliard continue to be a mix of residential and commercial development. A rich heritage of residential structures and architectural styles can be found in the historic district along Norwich Street.
Frequently Asked Questions
What if I am injured but do not have health insurance?
Unfortunately, a lot of Americans are unable to afford health insurance. Our experienced Hilliard personal injury lawyer has worked with many clients who do not have health insurance and we are able to help them locate treatment facilities so they can obtain the care they need.
What do I do if the at-fault driver does not have car insurance?
As a personal injury attorney in Hillard, OH, this is a problem we see far too often. In order to protect yourself on the roadway, it is critical that you purchase Uninsured/Underinsured Motorist coverage from your own automobile insurance carrier. This coverage will protect you in the event you are involved in a motor vehicle accident and the at-fault other driver does not have coverage. Our car accident attorneys are able to quickly review your policy and advise you if you have this available coverage.
What do I do if I can not afford to pay my outstanding medical expenses?
The at-fault party's insurer will not pay your medical bills as you receive treatment. You should instruct your medical providers to bill your health insurance for treatment, not yourself. If you purchased automobile medical payments coverage, there may be additional money to help you pay your medical bills while you receive treatment. Our experienced auto accident lawyers will be able to guide you through the best options for you.
Do I have to pay back my health insurance or my automobile insurance for medical payments they made?
In Ohio, this answer is almost always yes. It depends on which insurance you have. Each insurance policy has a different policy language that will dictate whether or not there is a "subrogation" right. Car accidents and your car accident claim benefit from having an experienced guide. An experienced car accident lawyer will be able to review your policy and make this determination.
Who fixes my car after I've been in an accident and it was not my fault?
Depending on your automobile insurance coverage, you may be able to have your own automobile insurance fix your car instead of waiting on the at-fault person's insurance. If liability is at issue, the at-fault insurance company may not fix your vehicle for several months. If your vehicle is at a tow lot, you have a duty to mitigate your damages and move your car so it does not continue to accrue daily storage costs. If you think you may be entitled to damages to your vehicle and are not receiving compensation, get in touch with trustworthy Hilliard car accident lawyers.
What is medical payments coverage?
When you purchased your automobile coverage, you should have had the option to purchase medical payment coverage. This is an optional coverage that we, as car accident lawyers, recommend you purchase. You may be able to use this money to help you pay for medical treatment. However, it is not free money and you will have to pay this money back out of your settlement with the at-fault insurance company.
Do I have a right to be compensated for lost wages?
Under Ohio law, you do have the right to be compensated for lost wages. You will need to prove your lost wages claim by providing a pay stub, tax returns, and a letter from your employer. Our firm has a specific form that we send to your employer to ensure that we collect all of your lost wages. Be sure to make your Hilliard auto accident lawyers aware of any lost wages.
Do I have a right to be compensated for my pain and suffering?
Under Ohio law, you are entitled to car accident compensation for your pain, suffering, restrictions, and limitations. We recommend that you keep a diary or a log of your pain. You should also take photographs of your injuries. This will serve as valuable evidence for your car accident attorneys as they make the case to get the compensation you deserve.

Free Consultation
If you or a loved one has been in a vehicle accident, we're eager to meet with you, see how we can help, and give you and your family the personal attention you deserve. Depending on the seriousness of the situation, accident cases can be extremely stressful and overwhelming. When you're hurt in an accident you need all of your strength to recover. You shouldn't have to fight the insurance company alone for fair compensation. Let us help.
Your case matters to us, just as much as it matters to you. We want to help you every step of the way, but in order to do so, we need to meet with you, get all the facts, and work out the details in order to build your case. We will meet with you for absolutely free, and explain to you in full detail the inner workings of how these situations usually end up, how likely you are to win your case, how compensation works for you and for us, and what the next steps are.
Ashville, Ohio
Bexley, Ohio
Blacklick, Ohio
Canal Winchester, Ohio
Delaware, Ohio
Dublin, Ohio
Gahanna, Ohio
Grandview, Ohio
Grove City, Ohio
Groveport, Ohio
Heath, Ohio
Hebron, Ohio
Hilliard, Ohio
New Albany, Ohio
Newark, Ohio
Pataskala, Ohio
Powell, Ohio
Reynoldsburg, Ohio
Sunbury, Ohio
Upper Arlington, Ohio
Westerville, Ohio
Whitehall, Ohio
Worthington, Ohio
Zanesville, Ohio