Factors to consider when looking for a car accident lawyer.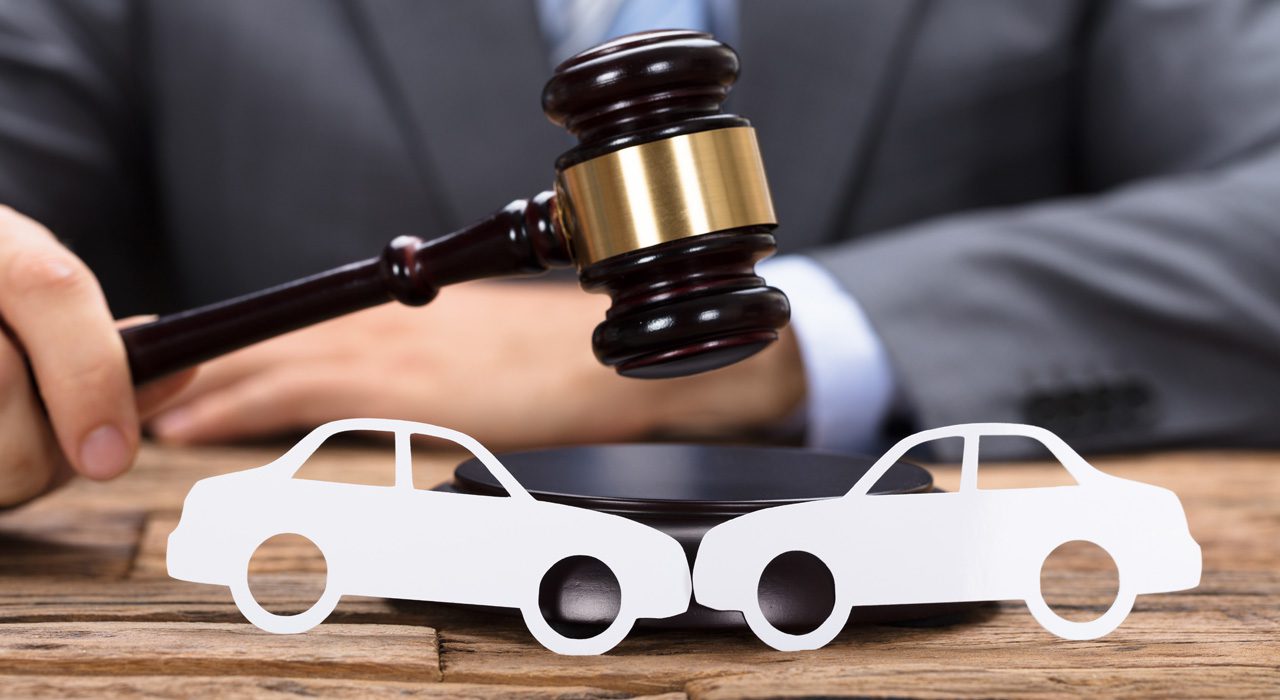 A car accident can leave you with severe injuries, emotional trauma, and huge hospital bills. The aftermath is overburdening and it can be very hard to get back on your feet. 
Not only do you have to worry about emotional and physical injuries to yourself and your loved ones, but you also need to take care of the logistics behind insurance claims, medical coverage, and any possible lawsuits. 
Your car will also need repair or an immediate replacement. However, acquiring assistance from an experienced lawyer can ease the burden from being in a car accident. 
If you find yourself in a vehicle crash, finding a reputable car accident lawyer should be one of your top priorities. Millions of Americans are killed or suffer serious injuries from vehicle-related accidents, leaving them with long-term needs. These needs are the reason why you should involve a car accident lawyer.
An auto accident lawyer will make sure you get the deserved compensation, offer you legal advice, and gather appropriate legal documents and evidence. 
Acquiring a well-qualified and experienced car accident lawyer is not an easy task. You can search online for, "car accident lawyer near me," but with so many auto accident attorneys in the market, here are important factors to help you hire a reputable lawyer.
Car Accident Lawyer Reputation
Don't just hire any attorney after a car crash. Do background research to check an attorney's reputation. Your lawyer's reputation determines how fast you will resolve your compensation case. Their familiarity with similar cases gives them added value in understanding the plaintiff's and defendant's perspectives. Your attorney's reputation will put you in the best position giving you the compensation you deserve.
Car Accident Lawyer Charges
Make sure you consider litigation costs before hiring a car accident lawyer. In many cases, a car crash attorney will charge you on a contingency basis. This means there are no upfront fees. Some of the charges include filing fees, depositions, witnesses, travel expenses, among others. Most contingency agreements range between 33 to 40 percent, plus case expenses such as obtaining medical records.
Experience in handling similar cases
Reputation and experience are closely related when hiring a car accident lawyer. If you find a car accident attorney with a good reputation, it is likely they have matching experience too, but double check and make sure the outstanding reviews match their previous work. Don't just stop your research at a reputable lawyer with a simple google search "Car Accident Lawyer Near Me." It is in your best interest to dive in and really ensure you have acquired a great lawyer that will win your case. For instance, inquire about their success rate and how long they have handled auto accident cases. The more extensive reputation and experience, the better chance you receive the compensation you deserve. 
Car Accident Lawyer Personality
When you hire an attorney, you enter into an extended relationship so consider someone you can comfortably engage in conversation. If your car accident lawyer does not return calls promptly or is too busy to answer questions, he or she may fail to commit to your case. Only hire an attorney with reliable, effective, and excellent communication and listening skills.
Car Accident Lawyer References
Any reliable car accident lawyer should be in a position to provide you with a list of references. You can contact the references individually, but the ability of the lawyer to provide a tangible list is enough evidence to give you the confidence that you are in the right hands. Always avoid lawyers with no references. It's an indicator their reputation is not reliable.
Why these factors are important
Any auto accident will always cause some degree of damages. The defendant ensures they present their best argument why you shouldn't be compensated for damages. Insurance companies work with and hire lawyers to represent them too. You deserve to be prepared, as well, to ensure you have the best car accident lawyer on your side. If everyone is going to have a lawyer, you don't want to be underprepared and show up without representation. 
It is important to realize, if you choose the wrong lawyer, you lose a lot more than your case in most cases. Everyone wants a lawyer with a long track record of success in similar cases. Remember the reputation of your car accident attorney will determine your compensation. The compensation you get indicates how fast you can bounce back to your everyday life.
While you may have a reputable lawyer, consider their legal charges or fees.
The costs will let you know if the lawsuit is worth it or not. If the compensation you get after paying your attorney is not reasonable to reconstruct your life after the accident, don't hire them. Attorney charges should be a guiding factor to let you know where you stand after the settlement. Always put yourself first and ensure you have enough money to get back on your feet.
Besides reputation and charges, don't take your attorney's experience lightly. After searching for "a car accident lawyer near me" or getting a referral from friends, carry out further research on their experience. Like reputation, their experience will let you know if your lawyer is qualified enough to present a robust case and earn your justified compensation.
You should check how many cases they have won. Look into the reference list previously mentioned and do a little research on your own to ensure your particular lawyer is closing cases in the favor of their clients. With the reference contacts, quickly determine your attorney's experience and decide if they are skilled from personal anecdotes. 
If your lawyer is inaccessible, then getting all this information is impossible. Inaccessibility should be an immediate red flag. Consider their responsiveness before hiring them as your auto accident lawyer. 
Do you feel like a priority when talking to them? Do they make you feel like you're going to be taken care of? Make sure your lawyer is one you can talk to without any difficulty.
Why your money should go towards these five factors
A car accident lawyer who meets these factors is highly likely to work for the result you want: compensation. You don't want to hire an overpriced attorney and end up with little or no compensation at all. Taking into consideration these five guidelines will give you an outline of what to expect in the end. 
These five factors are enough to let you know you are working with a trusted face and will get nothing short of high quality in the long run. It shows brand authenticity and you get the most out of your time and money. 
What makes one lawyer better than another?
Reputation, experience, personality, references, and charges make a great and reputable lawyer. There are a few other basics that will make your car accident lawyer better than others. If you find an attorney with the ability to fit all the evidence into a strong suit, then they may be better than your other options because they can create a feasible projection for the case. 
The work ethic of any lawyer will build or break their reputation. Lawyers who master the facts, prepare a case well and refine a winning strategy show a strong work ethic. Such a lawyer is always better than those who fail to prepare adequately. Although all lawyers may be academically qualified when it comes to legal practice, make sure you hire a car accident lawyer with a strong work ethic.
Lastly, another thing that makes one auto accident lawyer better than another is their integrity and the ability to command respect even from the opposing counsel. Attorneys can quickly determine who is good and who is not. If you get such a lawyer, it's much easier for you to get the results you need.