Injured in a Car Accident? Here Are the Answers to All Your Questions [FAQs]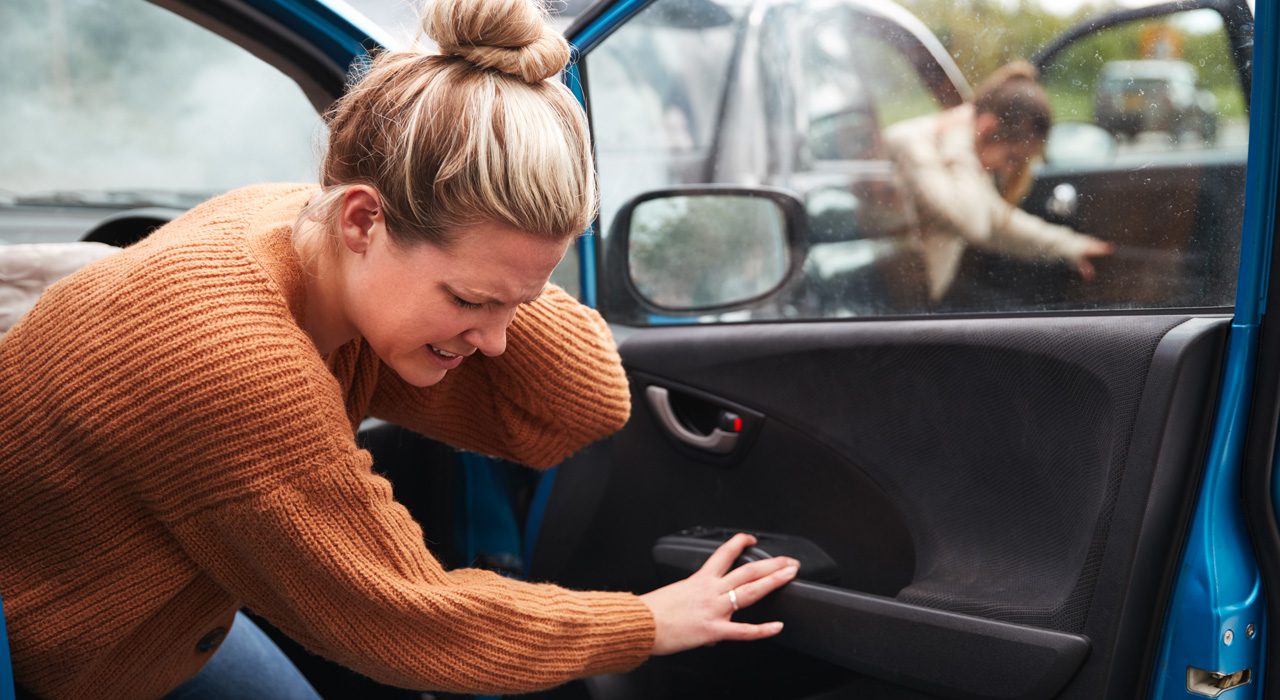 Car accident injuries can be an emotionally and physically traumatic event. Car accidents happen fast and it's easy to get confused. As an injured motorist, you have rights, and it's your responsibility to act upon them. There are many things you can do to protect yourself and your interests. 
To help guide you through the process, here are the most frequently asked questions about car accident injuries.
Q: What Should I Do After a Car Accident?
A: Safety is the most important factor immediately after an automobile accident. If you are able, move the vehicle out of traffic to a safe place. If you cannot, shift your car into park, turn off the engine, and turn on your hazard lights. Check for any car accident injuries to yourself or your passengers. For serious injuries, call 911 right away. Remain calm. It is completely normal to be shaken after an accident. Take a few deep breaths and then examine the situation.
To prevent further accidents, if possible, carefully place warning triangles, cones, or flares around  the scene of the accident. If you feel the safest in your vehicle, remain inside until help arrives. If another driver or passenger approaches you, do not lose your temper, no matter who you believe to be at fault. Do not apologize or admit responsibility. This will help protect you from liability if it wasn't your fault.
Q: Should I Call the Police?
A: A police officer present at the scene of an auto accident can be incredibly useful. The police will obtain essential information such as each driver's name, insurance information, address, driver's license numbers, license plate numbers, and details of the crash including date, time, and location. Police will also document road conditions, traffic signs, and any car accident injuries. A police report provides reliable evidence which could point to who is at fault. A police report is crucial in building a personal injury case and recovering damages.
Each state has its own requirements regarding car accidents; however, every state requires a DMV report if someone is injured or killed in the accident. Some states only mandate a police report if the damages in the car crash total a certain amount of money. Unless you know your specific state's laws, it's best to call and file a report.
Q: Should I Seek Medical Attention?
A: Many car accident injuries are obvious and immediate. However, some pain and injuries from the auto accident may not become apparent for hours, days, or even weeks after the accident. This is particularly true for soft tissue damage, like whiplash, which can be slow to develop but lead to prolonged, chronic pain. 
Your body experiences a rush of adrenaline following an auto collision, so you may not feel an injury right away. It is imperative that you seek medical attention right after a car accident. If you ignore a car crash injury, no matter how minor, it could cause problems in the future. Postponing a medical examination can give insurance companies a reason to deny your accident claim. You should also avoid using terms such as, "I'm fine," or, "I wasn't hurt," as insurers could also use these statements against you.
Q: What Type of Documentation Will I Need?
A: The most important document to obtain is the police accident report. In addition to the contact information for those involved, this report includes accident scene location, address, make, model, color, license plate numbers of the vehicles in the accident, and any obvious damages or injuries. The investigating officer should provide a police report number which you can use later to obtain the police report. 
For your own records, take note of the police officer's name and badge number. Without interfering with an ongoing police investigation, take your own pictures of the scene using your phone. Try to document the positions of the cars involved, damage to the cars, and visible car accident injuries. Look around for traffic cameras and security cameras.
Do not risk being denied compensation because you didn't have enough documentation or proof of the car accident. To be compensated for your injuries or damages, you must have the documents to support your case. Create a file to keep all of the car accident related information in one location. As your case progresses, add documents such as the insurance claim number, contact information of the claim adjuster, receipts for a rental car, doctor's reports and other expenses incurred as a result of the accident. It is essential to maintain documentation in order to build a factual personal injury case.
Q: How Do You File an Accident Claim?
A: Be sure to notify your insurance company as soon as possible after the accident. The best option is to call your insurance agent, but you can also file an accident claim online or using an app. Be prepared to provide your insurance policy number, the insured's name, address, and phone number, and vehicle registration number. 
Many policies require immediate reporting and your full cooperation. You can always begin the claim process on the scene and add details later when things have calmed down.
Even if you do not plan to file an accident claim, you should still inform your insurance company about the accident as the other driver may try to make a claim without notifying you. Filing for a car accident claim is important in getting justice for your car crash injury and damage. This can become a complicated process in which you need to consult a personal injury attorney.
Q: Do I Need to Hire a Lawyer?
A: Hiring a qualified and experienced personal injury lawyer greatly increases your chances for better compensation after sustaining car accident injuries. Most personal injury cases are taken on a contingency basis which means your lawyer only gets paid if you obtain compensation.
It is best to hire a lawyer as soon as possible in order to preserve evidence, ensure cooperation of witnesses, and file within your state's statute of limitations. Your lawyer will protect your rights as an injured motorist, resolve accident claims, provide court representation, and negotiate to ensure you receive the best settlement.
Insurance companies may pressure you to provide a statement or sign documents soon after the accident. Do not sign or provide anything to the insurance companies without consulting your attorney first. The insurance company's offer may be delivered in a tone suggesting it is non-negotiable, making you worry that rejecting the offer could leave you with nothing. Your lawyer will advise you whether or not the offer is fair and reasonable, and what other legal options you may have if you decide to decline.
Q: What Type of Damages Can I Seek Compensation For?
A: Damages are usually compensated financially for a loss or injury in a car accident. If there is negligence involved, you can often collect both economic damages for quantifiable losses, such as past medical bills and lost wages, and also non-economic damages for pain and suffering. Hiring an auto accident lawyer is a smart move, as they can help you receive the justice you deserve by form of compensation for the injuries you have suffered. 
These two main types of damages are referred to as compensatory damages, also known as monetary damages, and punitive damages. Property damage is the most common compensatory damage, which entitles you to have your car repaired to it's condition prior to the accident or receive the fair market value for your vehicle. Punitive damages are more rare and are awarded to punish an at-fault party for outrageous negligence or illegal activities that led to the crash.