SEMI-TRUCK ACCIDENT LAWYERS GROVE CITY OHIO
Have you been seriously injured in a semi-truck accident? We've helped others like you.
With their limitations on maneuverability and blind spots, large commercial vehicles pose unique dangers to the driving public and represent a higher risk of a serious accident on our roadways.
Large commercial truck accidents in Grove City, Ohio can be very complicated.
Our Columbus truck accident attorneys help truck accident victims like you get the fair compensation they deserve.
Truck accident cases are complicated because there are many factors that may have played a role in the cause of the accident. Is it the fault of the truck driver's employer because the driver has worked more hours than they were supposed to? Did the driver not have enough experience before being scheduled to drive in traffic? Was the semi-truck deliberately overloaded? Was there a failure in the mechanics of the semi-truck that caused the driver's negligence? These are all questions an experienced truck accident lawyer in Grove City, Ohio would want answers to. Erney Law's Truck Accident Lawyers can help walk you through this complicated process.

No legal fees unless your case wins

Contact us directly anytime

Free, no-obligation case evaluation

Fair and full justice you deserve
Who is liable for large truck accidents in Grove City, Ohio?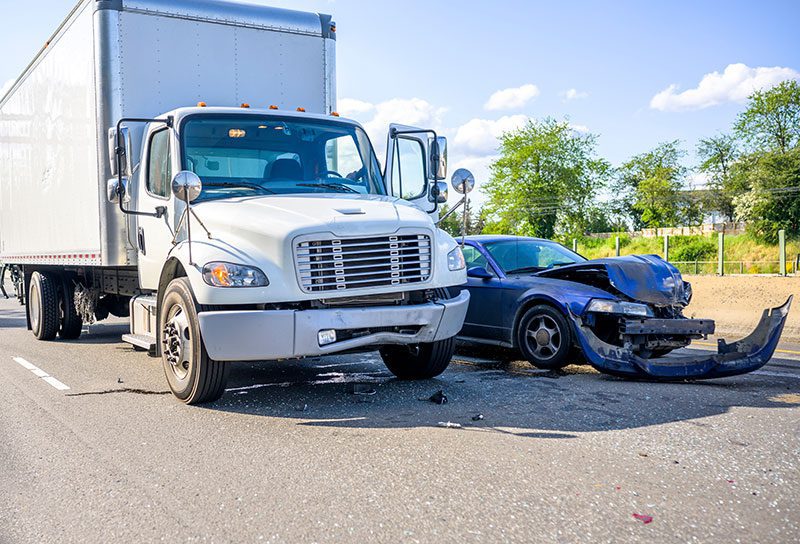 The trucker could be held responsible. However, there are various other possible parties that could be to blame. There are laws dictating the operation guidelines trucking companies must follow. When those guidelines aren't upheld, the trucking company can be held liable for a commercial truck accident if:
The truck driver has been forced to work more hours than regulations specify
The truck driver has been given deadlines causing them to rush
The truck driver was hired without proper training or experience to handle the vehicle safely
The vehicle's safety equipment, parts, and computers have not been maintained to ensure safe operations
There was not an adequate background check of the truck driver before hiring them
The tractor trailers was deliberately overloaded
In some truck accident cases, the semi-truck accident has been caused by truck manufacturer negligence by failing to inform the trucking company that their vehicles had recalls involving parts that critically impacted their safety equipment. Our experienced Ohio truck accident lawyers can help you determine liability.
Common truck accident injuries in Grove City, Ohio.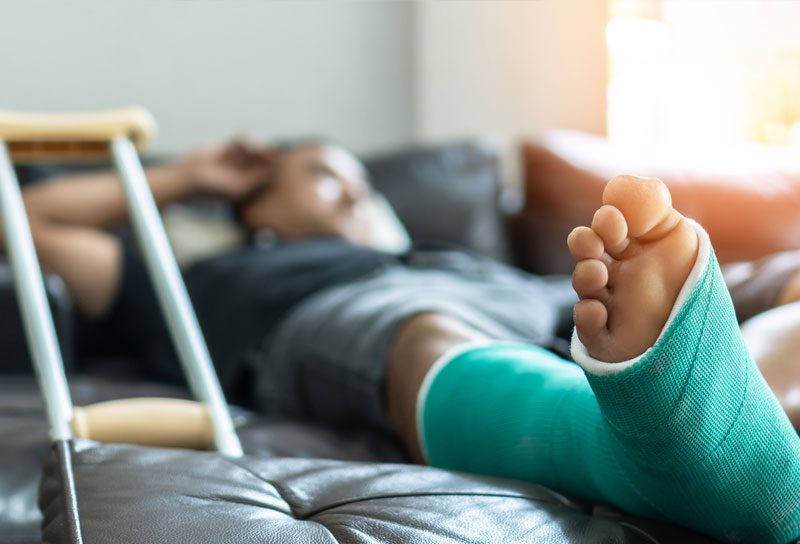 No matter how safe commercial vehicles have been rated by its manufacturer or the trucking company, accidents involving semi-trucks happen leaving you and your passengers at risk for serious injury or worse when a collision occurs. Some of these severe injuries include:
Neck and back injuries
Whiplash
Ligament and disc injuries
Broken bones
Burn injuries
Traumatic brain injuries
Partial / complete paralysis
Spinal cord injury
Organ damage
Lacerations
Severe bruising
Other injuries stemming from truck accidents of this magnitude may be mental anguish and emotional distress including PTSD, depression, or anxiety.
Semi-truck accidents most often cause serious injuries and with serious injuries come burdening medical bills and expenses. The best Columbus truck accident lawyer at Erney Law can help earn you the compensation you deserve.
What can I receive compensation for in a crash involving tractor trailers in Grove City, Ohio?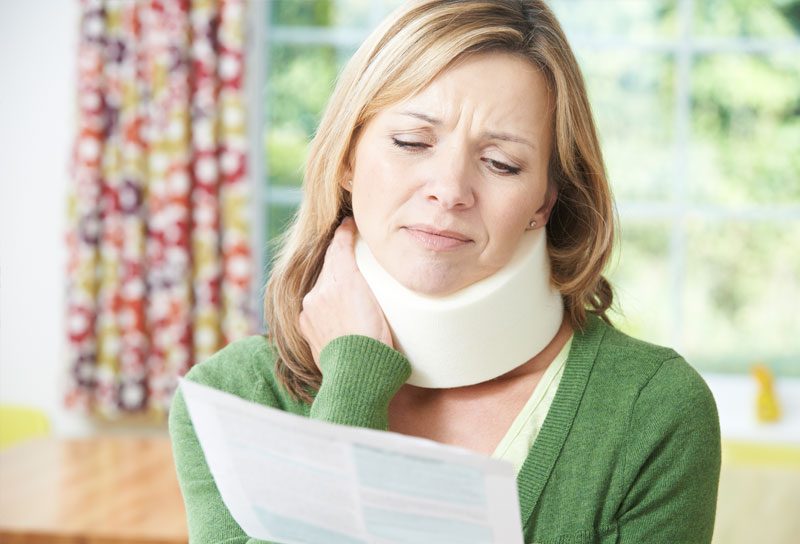 After you have been involved in an accident with commercial vehicles, you may be able to receive compensation for your injuries sustained by the at-fault party for things such as:
Pain and suffering
Property damage
Lost income
Loss of future earning ability
Loss of enjoyment of life
Inconvenience
Loss of companionship
Physical injuries
Disfigurement
Medical expenses and equipment
Emotional distress
Mental anguish
At Erney Law, our experienced semi-truck accident lawyer is determined to earn the proper compensation you deserve.
Why semi-truck accident lawsuits are difficult in Grove City, Ohio.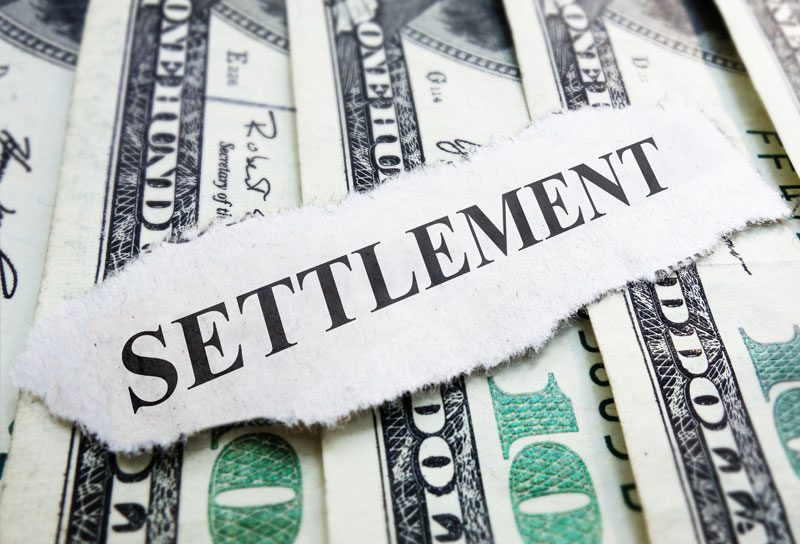 The most difficult aspect of winning a semi-truck accident case is due to the fact that trucking companies are supported by huge corporations with deep pockets and a legal team of experienced lawyers dedicated to this exact situation, as well as their insurance adjusters. These trucking companies will make it their mission to silence you, deny their fault, and try to provide you with as little to no compensation as possible.
Within days of your semi-truck accident, the trucking company will have a representative or insurance adjustor contact you with a settlement offer. Do not accept anything they're offering without contacting our experienced semi-truck accidents lawyer at Erney Law in Grove City, Ohio.
When should I hire a personal injury lawyer for a semi-truck accident?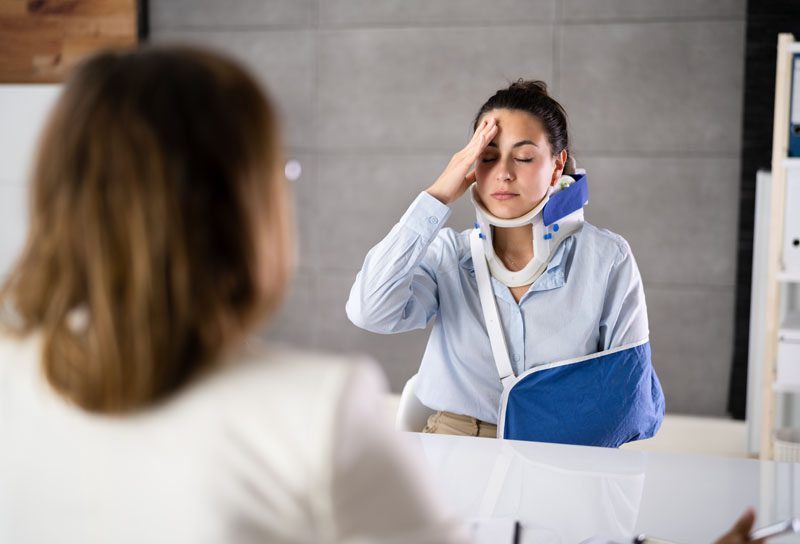 The answer is pretty simple: as soon as possible.
As we mentioned earlier, semi-truck accidents can be pretty complicated, so the earlier you hire an experienced accident attorney, the better. Contacting a semi-truck accident attorney early allows your lawyer to hit the ground running to take down the powerful at-fault trucking company and reward you with your compensation.
"This team was very compassionate and professional. My lawsuit was extremely frustrating and complicated and they always seem to make me feel better at the end of the day. They were concerned not only with getting me my settlement and fighting for what was right but also concerned with my well being and health! I am so glad I went with this team to handle my case. I would recommend them to anyone."


Andrea L.

"Over a year ago I was involved in a car accident and was injured. I contacted Erney Law in Columbus Ohio and spoke to Mary Erney. The following day I met up with the father-daughter duo Robert & Mary Erney... best decision I ever made. They fought for my case 100%. Their honesty and open communication gave me assurance that I was in good hands. Thank you to Mary Erney for being understanding, caring, knowledgeable & determined. If you looking for a great attorney I highly recommend Erney Law."


Jen B.

"Mary and Mr. Erney were very helpful in my case. I didn't have to call and remind them of anything. I heard from them often and never had to reach out for an update. What I loved most was that they recognized who I was every time I stopped by. I didn't feel like just another client like most places make you feel. They were both very professional. I felt comfortable and trusted their advice every step of the way. I will definitely use Mary and Mr. Erney again in the future!"


LaNajee S.

"Back in Late 2018, I was T-Boned by a Mail Van that went speeding through a stop sign. I wasn't able to fully use my right hand for almost 5 months and this was the first time I had even taken on legal representation. She was very transparent through the entire process and kept me up to date as things progressed with my suit."


T'Asiah P.

"First off let me say, if I could give more than 5 stars, I would! I had the pleasure of working with Mary Erney of Erney Law. She and her entire firm were absolutely amazing! I was searching for an attorney who would take my case since I lived out of state. I thought there was no hope at all. I found Erney Law via online search. I spoke to Mary and from the very first conversation, I knew I wanted her to be my attorney. Why? Because she cared! From the start, her approach was a caring one. She took time to get to know me and my situation and she put her all into my case. She walked me through every step of the process and she was very patient with me and willing to explain any and everything. I could go on and on about the amazing experience I had working with Mary Erney and Erney law. If you are looking for a law firm to handle your case AND one who cares about you as a person, this is the one! I want to say thank you Mary and everyone at Erney Law. It has been a pleasure working with you!"


Mickey A.

"Rob and Mary are the best in Columbus. They are very kind and compassionate and will do everything in their power to get you what you deserve. They took the time to come meet with me on multiple occasions when I was in a care facility. They answered all of my questions and explained the processes. I felt completely in the know the entire time. They offered to represent me in court and fought for me with insurance companies with great success. I would highly recommend them to anyone who has been injured in an accident. Next time I need a lawyer they will be my first and only call!"


Rachel W.

"Robert D. Erney and Mary E. Erney provided my daughter and I with competent and honest legal services for our case of Pedestrian vs. Auto Accident involving a minor, my daughter Ava. I would like to say that they have done amazing work to help my daughter who is only seven years old. I recommend this law firm to anyone needing help."


Reginald M.

Personal injury cases can be complicated and winning your claim is not always guaranteed. Our process ensures that every client we represent will receive the best possible financial outcome, and start the healing process.

Free Case Evaluation
We will first review your case carefully, get to know you, and gain an understanding of your injuries.

Monitor Your Care
We ensure you receive the proper medical treatment during this difficult time.

We Handle Everything
We relieve the worry and burden of dealing with insurance companies and maximize your financial recovery.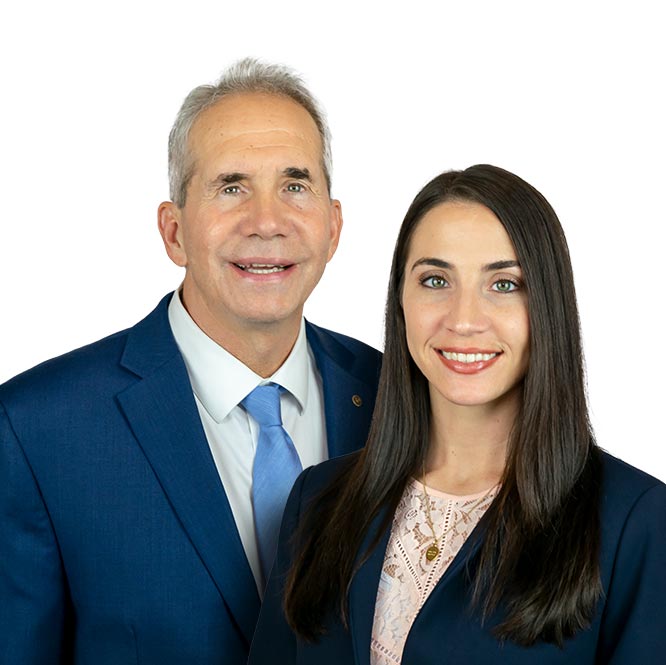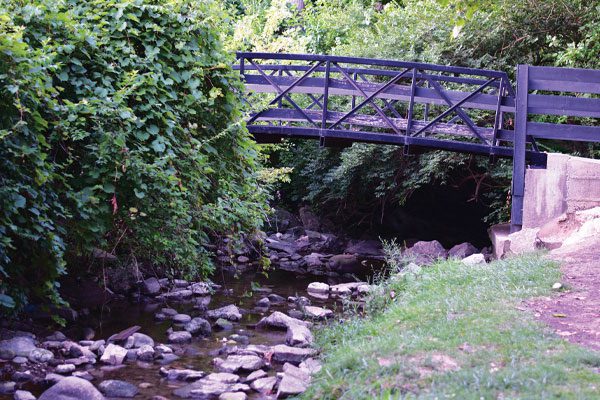 Grove City, Ohio, is located 11.6 miles southwest of the state capital, Columbus, Ohio, via I-71 South. The community rests on what, in the early 1800s, was a lush wilderness populated with beautiful beech, dogwood, maple, oak, walnut, and other native trees and foliage.
In 1803, a Pennsylvania-based merchant named Hugh Grant purchased land on the site in search of a new home for his wife, Catherine, and their three young children.
On March 1 of that same year, when Ohio became a state, the area still lacked roads or bridges.
That all changed years later when William F. Breck purchased several large parcels of Grant's land. Breck envisioned a thriving community with a school, church, stores, blacksmiths, and carpenter shops to service the needs of the then-50 residents of the village.
Breck's ideas captured the imagination of fellow townsmen George Weygandt, William Sibray, and Jeremiah Smith. Together they formed a commission to organize the village, and in 1853 Grove City was formed, named for the area's lush green landscape and groves of indigenous trees. Grove City has come a long way since then, and no doubt Breck, Weygandt, Sibray, and Smith would be proud.
Grove City's proximity to downtown Columbus, Ohio, makes for a short commute to the downtown business and entertainment districts. But in recent years, semi-truck accidents in and around Grove City, Ohio have been on the rise. The Ohio Department of Transportation reported that in the last five years there has been an increase in semi-truck accidents in the area, particularly on I-71. The majority of the accidents involved semi-trucks and other large vehicles, resulting in a large number of fatal and serious injuries. In addition, many of these accidents have been caused by driver fatigue and distractions, such as cell phones, due to the long hours that truck drivers are on the road. The increase in semi-truck accidents has been a cause for concern for both drivers and the community, and local law enforcement is working hard to reduce the number of accidents.
Frequently Asked Questions
What happens if the at-fault driver was a semi-tractor trailer?
If you were involved in a Columbus truck accident with a semi-tractor trailer, it is critical that you hire an experienced lawyer to handle this type of personal injury claim. A claim against trucking companies or any other commercial vehicle is handled much differently from a typical automobile claim. A semi-tractor trailer involves a truck driver with a commercial driver's license and a company that is responsible for that truck driver.
A semi-truck hit me and the truck is from another state. Does that matter?
Oftentimes, semi-truck drivers will travel throughout the country. Many accidents involving semi-trucks involve a truck and/or a driver from a different state. The most important factor is where the accident occurred. Our firm has experience litigating and resolving complex trucking accidents, no matter where the trucking company or driver resides.
I was hurt in an accident involving a semi-truck driver and am having a difficult time communicating with the insurance company for the truck. What do I do?
Some insurance companies will not take your insurance claim seriously if you have not hired a lawyer to represent you. This can be a particular problem when dealing with a commercial insurance policy that covers semi-trucks. If you are having this problem, contact our experienced legal team for a free legal consultation about your trucking accident.
If I am hurt by a semi-truck, how long should I wait before hiring a truck accident lawyer?
With trucking accident cases, the insurance company for the trucking company has their lawyers and investigators meet at the accident scene within minutes of the accident so they can begin gathering evidence and document all of the facts immediately. It is crucial that you hire an experienced attorney as soon as you possibly can following a semi-truck accident. This is the only way you can be on a level playing field.
What is the minimum amount of insurance a trucking company is required to have?
Can a regular car accident attorney handle my truck accident case?
Probably not. Trucking litigation today requires highly specialized practitioners. A truck accident case is simply not handled the same way as a car accident case.

Free Consultation
If you or a loved one has been in a vehicle accident, we're eager to meet with you, see how we can help, and give you and your family the personal attention you deserve. Depending on the seriousness of the situation, accident cases can be extremely stressful and overwhelming. When you're hurt in an accident you need all of your strength to recover. You shouldn't have to fight the insurance company alone for fair compensation. Let us help.
Your case matters to us, just as much as it matters to you. We want to help you every step of the way, but in order to do so, we need to meet with you, get all the facts, and work out the details in order to build your case. We will meet with you for absolutely free, and explain to you in full detail the inner workings of how these situations usually end up, how likely you are to win your case, how compensation works for you and for us, and what the next steps are.
Ashville, Ohio
Bexley, Ohio
Blacklick, Ohio
Canal Winchester, Ohio
Delaware, Ohio
Dublin, Ohio
Gahanna, Ohio
Grandview, Ohio
Grove City, Ohio
Groveport, Ohio
Heath, Ohio
Hebron, Ohio
Hilliard, Ohio
New Albany, Ohio
Newark, Ohio
Pataskala, Ohio
Powell, Ohio
Reynoldsburg, Ohio
Sunbury, Ohio
Upper Arlington, Ohio
Westerville, Ohio
Whitehall, Ohio
Worthington, Ohio
Zanesville, Ohio