Why You Need A Lawyer After A Scooter Accident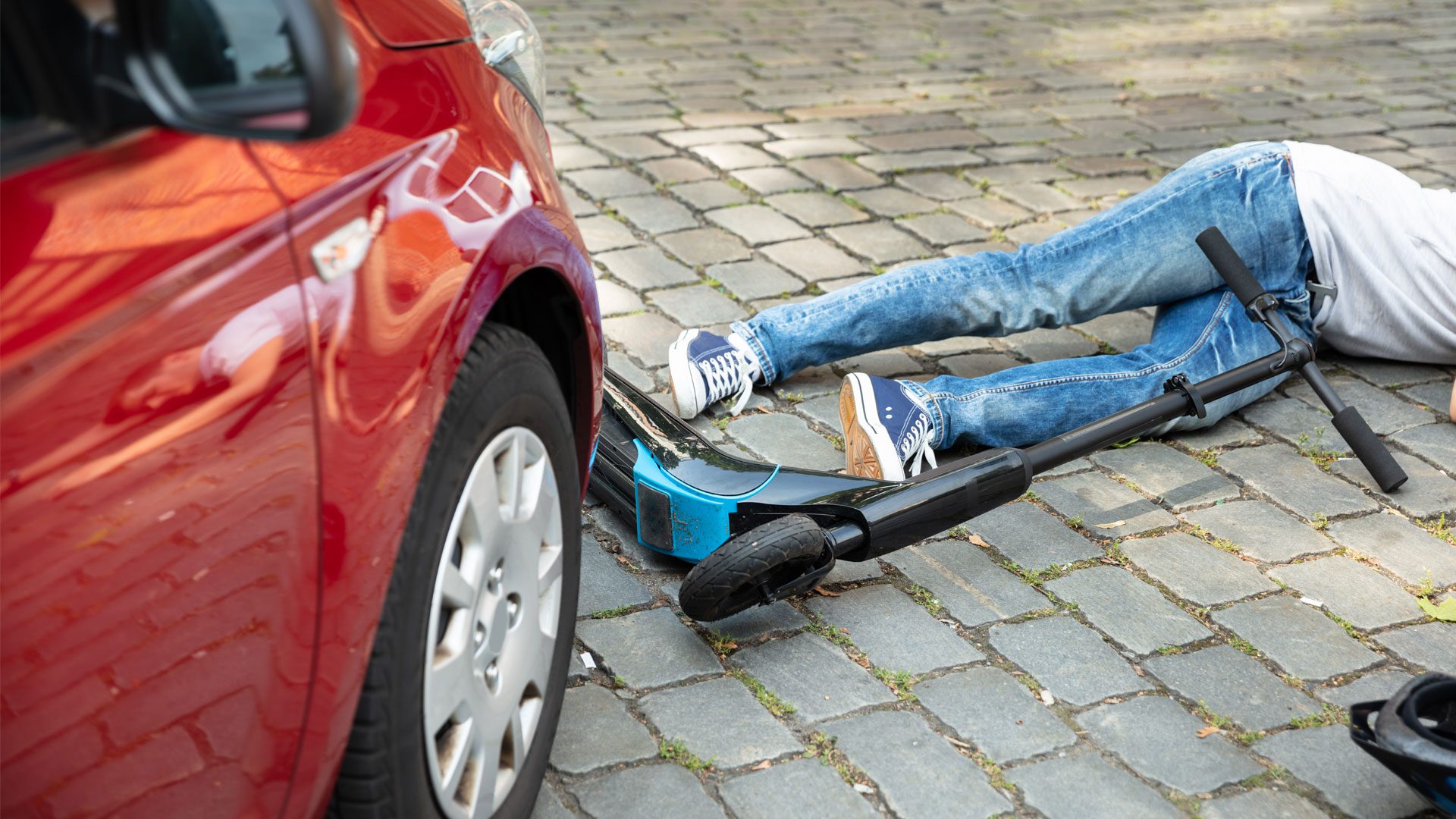 Scooter accidents are becoming more common on roads across the country. This guide explores why you need the support of a personal injury lawyer in cases like this.
People commonly assume that scooters are safer than motorcycles and are less likely to cause an injury than a car accident. One of the reasons for this is that motorized scooters only operate at slower speeds.
For instance, in Columbus, Ohio scooters cannot legally travel faster than 20 miles per hour. However, despite the slower speeds, a scooter accident is nearly as likely as a motorcycle accident.
An incident like this can result in serious injury for a scooter rider, similar to or worse than severe injuries caused by a car accident. This is why you need to make sure you contact a law firm with experienced personal injury lawyers if you are involved in a scooter accident.
A personal injury attorney can help you with your scooter accident case and ensure that you get the full support you need.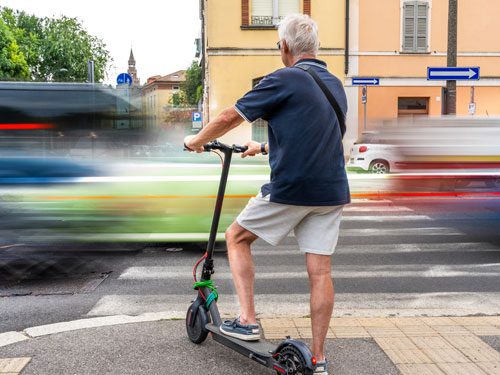 Are Scooter Accidents On The Rise?
One of the reasons you might need an accident lawyer's support is that in the past few years electric scooter accidents have increased due to electric scooters becoming more popular and affordable. An electric scooter offers an eco-friendly and convenient way to move around.
According to the latest reports, facial and head injuries have tripled over the past few years. Serious injuries are also more common, according to a study by Rutgers.
Another study published in the American Journal of Otolaryngology found that there have been 990 head or facial injuries over the last decade and more than 32,000 across the nation due to scooter accidents.
When riding electric scooters, riders are encouraged to exercise increased caution around pedestrians. However, studies suggest that accidents involving pedestrians are also on the rise, even as riders try to exercise caution.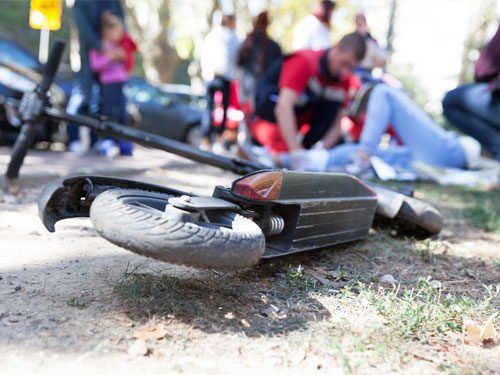 Electric Scooter Riders Aren't Required To Have Liability Insurance
If you are involved in an accident with motor vehicles, it can be as simple as contacting the right insurance companies for the drivers. The reason for this is that drivers of motor vehicles are required to have liability insurance.
However, this is not the case for scooter riders, which is why legal representation can be crucial in an injury case or an accident that has caused severe pain and suffering. In the event of a motorist's negligence resulting in a scooter accident in Columbus, immediately notify a personal injury lawyer with experience handling electric scooter accident cases.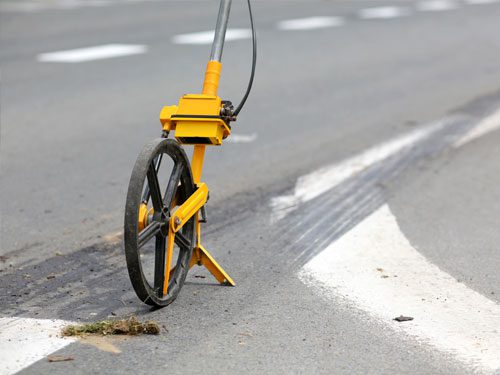 Your Attorney Needs to Investigate the Cause of Your Accident
From the first phone call and free case evaluation, a personal injury lawyer will work to serve your best interest and provide you with the right advice related to any personal injury claims.
In an electric scooter accident, personal injury lawyers can provide a free consultation which will help determine whether you should explore an accident claim to pay for anything from medical expenses to missed wages. Legal professionals may also recommend you seek damages if the accident caused significant pain and suffering.
When you contact personal injury lawyers after an accident, they will explore your scooter accident case, which may include checking the police report and your medical records. They can speak to the police officer who was at the scene of the scooter accident and ensure that they gain a complete account of what occurred.
For maximum compensation, there must be evidence that the accident was caused by someone else, such as the other motor vehicle driver. An accident lawyer may also seek to demonstrate that the scooter company is legally responsible.
In personal injury cases, an accident lawyer can handle all this for you and ensure that a cause is determined.
A knowledgeable and experienced attorney also affords you the peace of mind you need to focus on recovering from your injuries and your life back.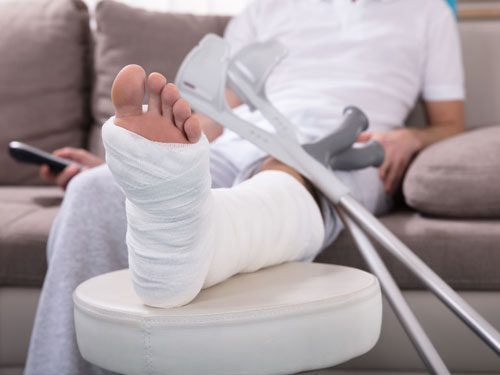 Focus on Your Recovery
Following a scooter accident in Columbus, Ohio, the main focus for electric scooter riders should be on their recovery and gaining the proper medical treatment. An accident victim can't do this if they are constantly on the phone with insurance companies or worry about the cost of medical bills.
If you are injured in an electric scooter accident or car collision, an experienced law firm will take care of everything for you. Including filing an insurance claim or pursuing a personal injury case in court allows you or your loved one to focus on ongoing treatment instead of settlement negotiations.
Contact the personal injury lawyers at Erney Law for a free consultation.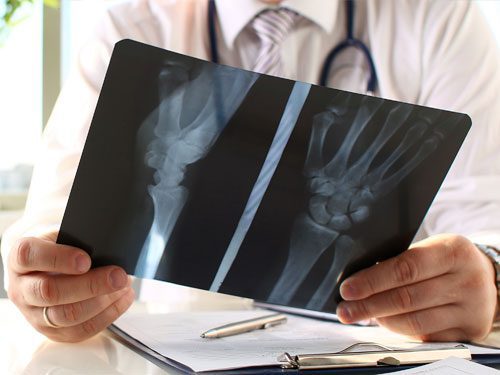 What Injuries are the Most Common Scooter Injuries?
Scooters do not provide riders with protection. Even if the scooter rider uses a helmet or other protective gear upon colliding with another vehicle, they have no protection from the force of impact.
After being ejected from the scooter, you can suffer serious injuries, including:
Broken Bones
The American Academy of Orthopedic Surgeons says that with medical care, most fractures could take up to a year to heal. However, it depends on the severity of the injury.
Compound fractures, meaning those that break the skin, may require surgical intervention to remedy. On the other hand, hairline fractures typically do not require advanced medical intervention.
Traumatic Brain Injuries
These impairments can significantly affect your quality of life. Healthline reports that traumatic brain injuries can cause:
Confusion
Dizziness
Loss of consciousness
Disorientation
Slurred speech
Nausea and vomiting
You could also experience impairments to your mobility. Some people with traumatic brain injuries must live at long-term care facilities as they cannot care for themselves.
Sprains
A sprain is defined as tearing ligaments that connect the bones and joints, which can be extremely painful and impede your ability to walk independently.
Contusions
Another word for bruising, contusion, refers to internal bleeding. This happens when trauma from scooter accidents or motorcycle accidents break the blood vessels in an affected area, the severity of a contusion will determine the symptoms you feel.
In some cases, you could experience a bone contusion involving the following symptoms:
Swelling
Long-lasting pain
Difficulty with mobility in the affected area
A medical professional may use an MRI to determine the location and degree of your condition.
Lacerations
Deep gashes can cause blood loss, nerve damage, and other life-threatening conditions. In addition to needing stitches, you may need a blood transfusion to account for blood loss after suffering a laceration in a scooter accident.
Road Rash
After being ejected off a scooter you were riding, you may have suffered road rash, an abrasion that usually affects the top layers of the skin. You may need a skin graft to address an affected area. In other cases, your healthcare team may need to take certain precautions to keep the area from getting infected.
Treatments for Common Injuries in Scooter Accidents
The course of treatment your doctor recommends will be based on the severity of your condition. These treatments could be expensive and take time away from your job.
You may require:
Hospitalization
Surgery
Diagnostic imaging scans
Residency in a specialized care facility
Medications
Assistive devices, like wheelchairs
Physical therapy
Various common scooter injuries can impact you. Some of these are serious enough to result in lost wages and significant bills. Injured riders can experience anything from whiplash to burn injuries or organ damage. Some may experience burns or even a spinal cord injury. If you end up in the emergency room after a scooter accident, it is essential that you get the right legal representation so you can begin the process of seeking compensation.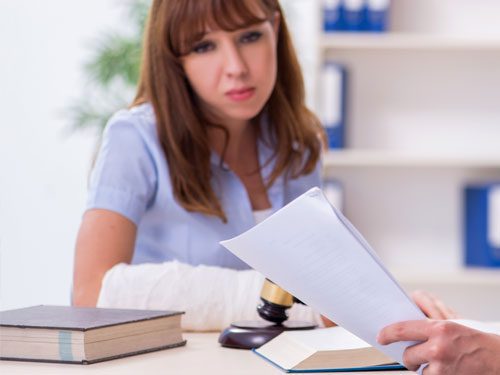 A Complicated and Difficult Process
If you experience personal injuries while riding a motorized scooter, it can be a long road to obtaining the compensation that you deserve. The process will always start with a free initial consultation. If you have the insurance information of the other driver involved, it can make the process easier. But, you will still need help with the settlement process. The legal system is not designed to be understood by a layperson, so having the right attorney-client relationship is vital.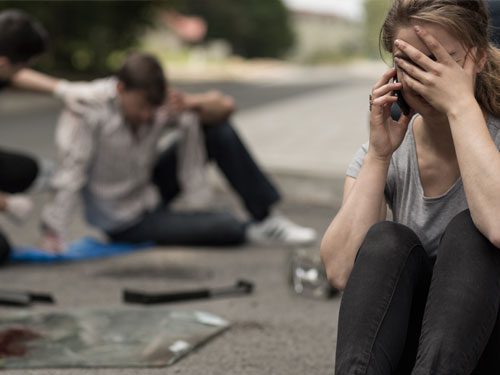 When Should You Contact an Accident Lawyer After a Scooter Collision?
You should immediately notify your insurance company if you are involved in a scooter accident. You must alert your insurance company that a scooter accident occurred.
You can contact legal counsel or a reputable law firm in Columbus, Ohio, like Erney Law from the scene of the accident if you are injured. We will be able to discuss your legal options with you and ensure that you take the right steps. Our law office will guide you through the entire process of making a personal injury claim. Contact us today for a free case evaluation.
If you are interested in learning more or need help after being injured in a scooter accident in Columbus, Ohio, please make sure that you contact us today. We can help with everything from protecting your legal rights to ensuring that you or your loved one gains full and fair compensation.
We offer a free consultation and assessment for any police report. If you suffered severe injuries from a scooter accident, don't wait. Get the expert support you need today from Erney Law.