Auto Accident Lawyers Columbus, Ohio
Have you been injured as the result of an auto accident? Let us help you make a case.
Dealing with the aftermath of an auto accident is stressful. Let Erney Law handle your legal hardships and fight for the compensation and justice you deserve so you can focus on recovering physically and mentally.
Have you or a family member been involved in an auto accident? Were you injured? Get a Free Case Evaluation.
Erney Law has handled a multitude of
car
, semi-truck, and motorcycle accident cases in Columbus, Ohio over the past three decades. We have successfully litigated cases ranging from accidents with minor injuries to catastrophic accidents involving severe injuries and even wrongful death.
If you or a loved one have been in a motor vehicle accident and require the assistance of a car accident lawyer, we work with all parties involved in your claim to ensure you receive the medical treatment you need and the compensation you deserve.

We understand that involvement in an auto accident is very foreign to most people. But the sad truth is that car crashes are on the rise. The number of people killed in motor vehicle accidents from January to September 2021 increased 12% from the same period in 2020.
Fortunately, we handle the aftereffects of car accidents all the time, and as veteran auto accident lawyers, we know exactly what to do. It is important to note that you don't have to be seriously injured in a car accident to have a solid case and receive compensation. Contact the car accident attorneys at Erney Law for a free consultation about your case if any of the following are true for you:
Car Accident Caused Serious Personal Injury or Death
An Injury Caused by the Accident Impedes Your Ability to Go to Work and Earn a Living
Multiple Parties were Involved in Auto Accident
Motorist Involved in the Accident was Uninsured
You Need to Collect Evidence or Police Reports About the Car Accident
You Have Upcoming Car Accident Trials
Worried You Have Waited Too Long to File a Claim or Lawsuit

No legal fees unless your case wins

Contact us directly anytime

Free, no-obligation case evaluation

Fair and full justice you deserve
Get the Medical Attention You Need along with the Compensation You Deserve
In the aftermath of a serious automobile accident, you may experience a number of hardships. These can range from medical bills and lost wages if you are unable to work, to such serious consequences as traumatic brain injuries, spinal cord injuries, or even soft tissue injuries that can impact your long term ability to function as before.
The experienced auto accident lawyers at Erney Law have been helping car accident victims manage their medical bills, get the medical attention they need, and secure the justice and compensation they deserve.
Today, there are more and more reported
car accidents
stemming from drunk driving, distracted driving, reckless driving, and other unforeseen reasons. The ramifications of a car accident can have a serious impact on you and your passengers.
If you or a loved one have recently been involved in a serious car accident, look no further than Erney Law, the best car accident lawyers in Columbus, Ohio. Erney Law has handled a multitude of car accident cases earning compensatory medical treatment and maximum compensation victims deserve.
Semi-Truck Accident Cases
Semi-truck drivers, owners/operators, and trucking companies are obligated by law to operate their vehicles in a safe, responsible manner. Unfortunately, this doesn't always occur. Because trucks are so much larger and heavier than passenger vehicles, they are much harder to maneuver and stop. 80% of all people killed in automobile versus semi-truck accidents were passengers or drivers in the automobile.
Many dangerous practices contribute to semi-truck accidents every year including these common causes:
Unsafe Driving or Speeding
Oversized Loads or Unsafely Packed and Stacked Cargo
Distracted Driving
Inadequate Truck Operator Training
Unsafe Passing
Equipment Failures
Changing Lanes Abruptly
If you or a loved one have been in a semi-truck accident and require the assistance of experienced semi-truck accident lawyers in Columbus, Ohio, contact the personal injury lawyers at Erney Law. We work with all involved including your insurance company, and the at fault party's insurer to make certain you receive the medical treatment you need and the compensation you deserve.
Motorcycle Accident Cases
It is reported by the U.S. Department of Transportation's National Highway and Traffic Safety Administration that about
2,000 motorcyclists are killed each year and another 50,000 are injured from motorcycle accidents
, with head injuries as the leading cause of death and serious injuries. Motorcycles are among the most dangerous vehicles on the road. If you or a loved one have been in a motorcycle accident call Erney Law,
experienced motorcycle accident lawyers. 
What causes motorcycle accidents? Below are some of the most common causes of motorcycle accidents:
Poor weather conditions
Roadway defects or debris
Vehicle defects
Inability of other motorists to see the riders in traffic
Reckless driving
Failure to follow traffic laws
E-Scooters or electric scooters are the motorized version of the standard scooter from your childhood. These scooters are growing in popularity within the downtown business district as well as in outlying areas. They're often ridden without a helmet, on heavily trafficked streets increasing the likelihood of scooter-pedestrian or scooter-automobile accidents.
Navigating a scooter accident case is difficult as the scooter rental business is a new, evolving industry and the laws have not exactly kept pace with the rate of growth and popularity of electric scooters. If you have been involved in a scooter accident in the central Ohio area, contact the reliable auto accident lawyers at Erney Law in Columbus, Ohio to discuss how it happened, what the extent of your injuries are, and develop a plan that will get the justice you deserve.
As Columbus and surrounding areas have grown more "bicycle friendly" in recent years, many people are using bicycles as their primary mode of transportation. While this is a great way to get exercise and be environmentally friendly, it creates issues when bicyclists are sharing the roadway with automobiles. This can result in a car hitting a person on a bicycle, even if the cyclist is properly following all of the "rules of the road."
If you have suffered personal injury as a result of a bicycle accident involving a motor vehicle, it is important to contact the skilled bike accident lawyers in Columbus, Ohio who can represent you and help you recover the monetary damages to which you are entitled.
Pedestrian Accident Cases
If you have been injured by a vehicle while crossing the street, or walking alongside the road or sidewalk, you may have the right to legally recover any loss as a result of injury. Typical causes of pedestrian accidents include distracted driving, speeding, failure to yield or follow traffic laws, and in some cases, drunk driving.
Let our experienced pedestrian accident lawyers in Columbus, Ohio represent your case and get the medical and financial compensation you deserve for your injuries.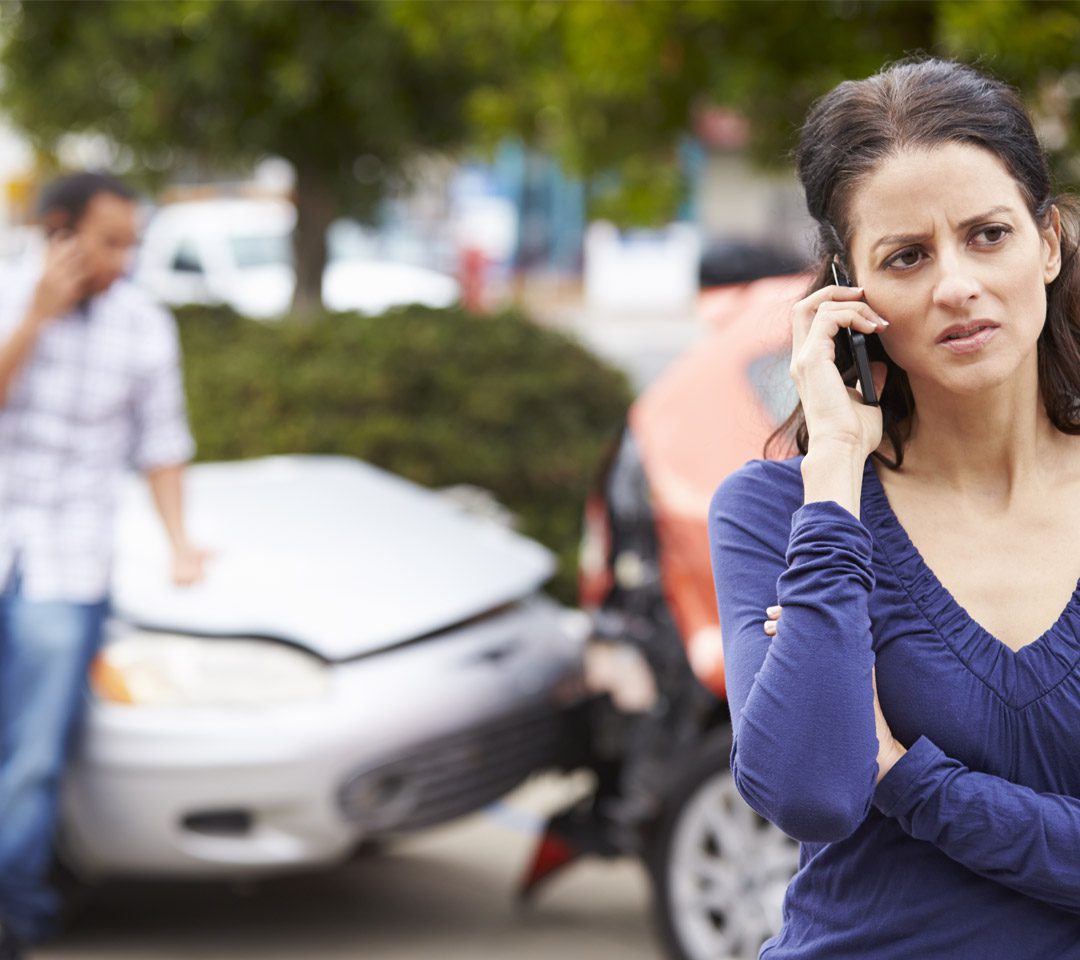 What Is an Experienced Car Accident Attorney?
We understand how inconvenient a motor vehicle accident can be, between juggling everything from addressing your injuries to handling confusing insurance forms. We are here to navigate you through the choppy waters of car accident law. At Erney Law, we make it as easy as possible for you to get the settlement you deserve by working and communicating with all parties involved. We are experienced Columbus car accident attorneys who take your claims seriously and will always have your back. We have more than 30 years of experience representing the members of the community. Don't settle for just any lawyer, you deserve the best auto accident lawyers in Columbus, Ohio!
"This team was very compassionate and professional. My lawsuit was extremely frustrating and complicated and they always seem to make me feel better at the end of the day. They were concerned not only with getting me my settlement and fighting for what was right but also concerned with my well being and health! I am so glad I went with this team to handle my case. I would recommend them to anyone."


Andrea L.

"Over a year ago I was involved in a car accident and was injured. I contacted Erney Law in Columbus Ohio and spoke to Mary Erney. The following day I met up with the father-daughter duo Robert & Mary Erney... best decision I ever made. They fought for my case 100%. Their honesty and open communication gave me assurance that I was in good hands. Thank you to Mary Erney for being understanding, caring, knowledgeable & determined. If you looking for a great attorney I highly recommend Erney Law."


Jen B.

"Mary and Mr. Erney were very helpful in my case. I didn't have to call and remind them of anything. I heard from them often and never had to reach out for an update. What I loved most was that they recognized who I was every time I stopped by. I didn't feel like just another client like most places make you feel. They were both very professional. I felt comfortable and trusted their advice every step of the way. I will definitely use Mary and Mr. Erney again in the future!"


LaNajee S.

"Back in Late 2018, I was T-Boned by a Mail Van that went speeding through a stop sign. I wasn't able to fully use my right hand for almost 5 months and this was the first time I had even taken on legal representation. She was very transparent through the entire process and kept me up to date as things progressed with my suit."


T'Asiah P.

"First off let me say, if I could give more than 5 stars, I would! I had the pleasure of working with Mary Erney of Erney Law. She and her entire firm were absolutely amazing! I was searching for an attorney who would take my case since I lived out of state. I thought there was no hope at all. I found Erney Law via online search. I spoke to Mary and from the very first conversation, I knew I wanted her to be my attorney. Why? Because she cared! From the start, her approach was a caring one. She took time to get to know me and my situation and she put her all into my case. She walked me through every step of the process and she was very patient with me and willing to explain any and everything. I could go on and on about the amazing experience I had working with Mary Erney and Erney law. If you are looking for a law firm to handle your case AND one who cares about you as a person, this is the one! I want to say thank you Mary and everyone at Erney Law. It has been a pleasure working with you!"


Mickey A.

"Rob and Mary are the best in Columbus. They are very kind and compassionate and will do everything in their power to get you what you deserve. They took the time to come meet with me on multiple occasions when I was in a care facility. They answered all of my questions and explained the processes. I felt completely in the know the entire time. They offered to represent me in court and fought for me with insurance companies with great success. I would highly recommend them to anyone who has been injured in an accident. Next time I need a lawyer they will be my first and only call!"


Rachel W.

"Robert D. Erney and Mary E. Erney provided my daughter and I with competent and honest legal services for our case of Pedestrian vs. Auto Accident involving a minor, my daughter Ava. I would like to say that they have done amazing work to help my daughter who is only seven years old. I recommend this law firm to anyone needing help."


Reginald M.

Car accident cases can be complicated and not always guaranteed. There's the matter of thoroughly knowing the traffic laws, gathering police reports, medical records, all the facts related to the car accident and witness accounts from accident victims. Our process ensures that all relevant aspects of every car accident case are researched and documented so our clients receive the best possible financial outcome in order to start the healing process.

Free Case Evaluation
We will first review your case carefully, get to know you, and gain a full  understanding of your car accident injuries.

Monitor Your Care
We ensure you are receiving the proper medical treatment during this during this difficult time for any serious injuries you suffered as a result of the car crash.

We Handle Everything
We relieve the worry and burden by dealing with your insurance company and the insurance company of the at fault driver, throughout working to build the very strongest car accident case on your behalf.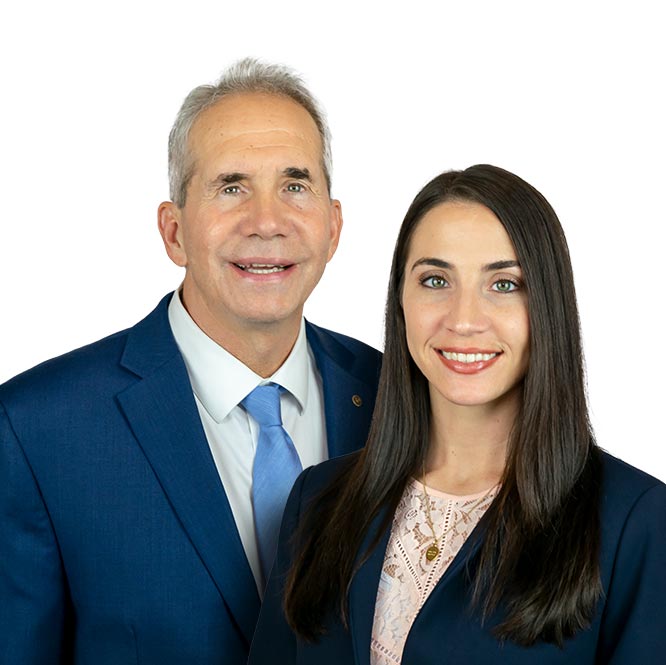 Frequently Asked Questions
Should I talk to the insurance company after being involved in an accident?
We recommend that you first consult an attorney before speaking with the insurance company. Insurance companies often brand themselves by using entertaining commercials and/or spokespersons in order to appear more approachable and friendly. But there's nothing friendly about them attempting to prematurely settle a claim that could cost you thousands in lost compensation and unpaid medical expenses.
While it may be tempting to accept the initial settlement offer to move things along more quickly, in doing so you may be selling yourself short on compensation. This is where the experienced accident lawyers at Erney Law can expertly guide you through the process and get you all that you deserve from the car accident.
How much does it cost to hire an auto accident attorney?
At Erney Law, we work on a contingency fee basis. What that means is that our fee is based on the amount we recover. Typically our contingency fee is one-third of the total recovery. We also front all of the costs and expenses for your case.
We offer a free initial consultation where you sit down with one of our car accident lawyers so we can learn how the accident occurred, go over all the details regarding your injuries and medical care, and determine if your case requires our help. We do this with no financial obligation to you. Plus, there are no case fees unless we obtain a recovery in your case.
What are the criteria I should use to determine the best lawyer to handle my auto accident case?
Each person is unique and should meet with a lawyer in-person to determine if you are comfortable working with that attorney or law firm. You should look for a lawyer who is experienced and knowledgeable in handling your particular matter and will communicate well with you.
What is the process like when hiring an attorney for an auto accident case?
An experienced car accident lawyer will provide you with a free consultation with no expectations. The attorney will discuss the facts of your accident, your injuries, what you can expect the law firm to do on your behalf, and will answer any questions you may have.
How long does it typically take to settle an auto accident case with the insurance company?
There is no "typical" time frame for settling motor vehicle accident cases. Each case is unique. And while it is critical that you're aware of the statute of limitations to file a car accident claim or bring a lawsuit against the at-fault party, you should first consult with a car accident attorney before accepting any settlement offer presented by the at fault party's insurer. Once you accept an insurance company's settlement, there is no going back.
The knowledgeable and experienced Columbus car accident lawyers at Erney Law take all aspects of your case into consideration to build the strongest possible settlement.

Free Consultation
We're eager to meet with you about your legal issues, see how we can help, and give you and your family the personal attention you deserve.
Your personal injury case matters to us, just as much as it matters to you. We want to help you every step of the way, but in order to do so, we need to meet with you, get all the facts, and work out the details in order to build your personal injury case. We will meet with you for absolutely free, and explain to you in full detail the inner workings of how these situations usually end up, how likely you are to win your personal injury case, and how compensation works for you and for us.
Ashville, Ohio
Bexley, Ohio
Blacklick, Ohio
Canal Winchester, Ohio
Delaware, Ohio
Dublin, Ohio
Gahanna, Ohio
Grandview, Ohio
Grove City, Ohio
Groveport, Ohio
Heath, Ohio
Hebron, Ohio
Hilliard, Ohio
New Albany, Ohio
Newark, Ohio
Pataskala, Ohio
Powell, Ohio
Reynoldsburg, Ohio
Sunbury, Ohio
Upper Arlington, Ohio
Westerville, Ohio
Whitehall, Ohio
Worthington, Ohio
Zanesville, Ohio