Frequently Asked Questions
Listed below are some of our most asked questions. It's important that you know the answers to these questions prior to filing a lawsuit or making any legal decisions. If you have any further questions, please contact us to get honest answers.
Frequently Asked Questions
What should I do following an accident?
Do not leave the scene of an accident. Immediately contact the police to file a report. Obtain the names, addresses and telephone numbers of all involved parties and witnesses. It is highly important to record the location, date and time of the accident, the insurance of the other driver(s) and any injuries you have sustained. If you think there is visible damage to the inside or outside of your car, take photos. If you have bruises, cuts, and / or scrapes, take photos of those, as well. Do not talk about your case with your insurance company until you've consulted with your attorney.
What type of compensation am I entitled to following an accident?
If the accident was another party's fault, you may be entitled to compensation for your damages depending on nature of the accident. Compensation may be recovered for personal injuries and / or wrongful death. Damages can include medical bills, out-of-pocket expenses, lost wages pain and suffering and other damages. An auto accident attorney can help you receive the compensation you deserve.
When should I contact an attorney following an accident?
It is important to call an attorney as soon as possible after you have received your initial medical care and treatment. Do not wait to go to the emergency room, urgent care, or to see your family physician. An accident attorney can give you guidance concerning additional medical care and treatment, as well as provide you with important legal advice regarding your claim, your insurance policy's terms and how to work with your insurance company to ensure your policy is being upheld.
What is a wrongful death claim?
A wrongful death lawsuit alleges that the decedent was killed as a result of the negligence (or other liability) on the part of the defendant(s), and that the surviving dependents or beneficiaries are entitled to monetary damages as a result of the defendant's conduct.
Under "common law" (the general legal principles passed from England to the United States over hundreds of years) this type of claim did not exist. It was reasoned that the claim died with the victim, and the surviving family members could not claim damages from the person who caused the victim's death. To correct this injustice, the individual states have passed "wrongful death statutes" over the years.
If you believe you have a valid claim for the wrongful death of a family member, you should consult an attorney from your local area regarding the requirements for your particular jurisdiction.
What if the person dies before a lawsuit is brought?
In general, a "survival statute" preserves a victim's cause of action against a defendant after the victim dies. The estate or surviving dependents assume the victim's cause of action against the defendant until the matter is settled or tried.
In contrast, a wrongful death claim is a new cause of action which arises from the victim's death, and is brought by the surviving beneficiaries or dependents of the deceased victim.
For example, Mary, (married with children) is injured in a severe automobile accident, caused by the negligence of defendant. Mary is hospitalized and sues defendant. Before Mary's case is heard, Mary dies as a result of the injuries sustained in the auto accident. Mary's surviving spouse may "step in" and pursue Mary's claim against defendant. The surviving spouse and children may also be able to pursue a separate wrongful death claim against defendant for their damages incurred in Mary's death. While these claims are separate, they are frequently consolidated together by the court before trial.
What are the elements of a wrongful death case?
Generally, the death was caused, in whole or part, by the conduct of defendant, the defendant was negligent, or strictly liable, for victim's death there is a surviving spouse, children, beneficiaries or dependents and monetary damages have resulted from the victim's death.
Who can file a wrongful death claim?
Generally immediate family members (i.e. Spouses, children and parents) can pursue a wrongful death claim (although minors until 18 years of age may require a "guardian ad litem" to represent their interests in court).
When must a lawsuit for wrongful death be filed?
A claim, even a valid claim, may be denied if it is filed after the statute of limitation has run. If you believe that you may have a valid claim for wrongful death, it is important that you speak with a qualified attorney at your earliest opportunity to preserve your rights. In addition to protecting your claim in court, early action may also help to preserve evidence, or locate witnesses, that you may need to win your case.
What kinds of damages are recoverable in a wrongful death claim?
The following damages may be recovered in a wrongful death action:
Immediate expenses associated with the death (medical & funeral)
Loss of victim's anticipated earnings in the future until time of retirement or death
Loss of benefits caused by the victim's death (pension, medical coverage, etc.)
Loss of inheritance caused by the untimely death
Pain and suffering, or mental anguish to the survivors
Loss of care, protection, companionship to the survivors
General damages
Punitive damages
Some of the listed damages may be hard to prove and thus be considered too speculative by the court. As a result, they may be struck or restricted. Punitive damages may require a higher level of proof.
Plaintiffs may be able to recover interest calculated from the time of death, the time the damages were incurred, or from the time of the filing of the lawsuit. Finally, most of the damages for future loss (such as the victim's anticipated earnings) will be reduced to "present value".
Who can not be sued?
A member of a family cannot sue another member for wrongful death.
How is the lawyer reimbursed?
In a typical wrongful death action, the lawyer agrees to take a percentage of the monetary recovery he or she ultimately obtains for you as a result of negotiation or trial. The lawyer gets nothing unless he or she wins. This is called a contingency fee.
What is pharmacy negligence?
Pharmacists have a duty to dispense the correct drug with the proper instructions. Pharmacy negligence occurs when prescription errors are involved in dispensing medication to patients. A pharmacist may dispense the wrong dosage of a medication to a patient, or a pharmacy employee may give a prescription to the wrong patient. This can cause significant damages, including physical pain or impairment, mental anguish, medical costs or even wrongful death.
What is premises liability?
Property owners have a responsibility to maintain their premises in a reasonably safe condition that avoids risk or danger to others. If a property owner fails to uphold this duty and an accident or injury occurs, they may be considered liable.
Will I be charged to find out whether or not I have a meritorious case?
No. We review literally hundreds of cases every year and advise clients whether or not to pursue litigation. There is no charge for this service.
What damages can I recover if I am involved in a slip and fall accident?
Injured parties can receive recovery for pain and suffering, medical expenses, lost wages, and out of pocket expenses, as well as other damages involved following a premises liability claim.
If you pursue my case, how long will it take?
It depends on the kind of case and in what county or court it has to be filed. Some courts take longer to schedule cases for trial and more complex cases take longer to prepare for trial. However, almost every case we handle is ready to go to trial anywhere from one to two years after it is filed.
If you agree to take my case, will I have to go to trial?
Probably not. Because of our past success in trials and our thorough investigation and preparation of cases, the vast majority of cases we handle can be settled favorably to our clients. Ultimately, however, the decision to settle or go to trial in any given case is entirely up to you.

No legal fees unless your case wins

Contact us directly anytime

Free, no-obligation case evaluation

Fair and full justice you deserve
"This team was very compassionate and professional. My lawsuit was extremely frustrating and complicated and they always seem to make me feel better at the end of the day. They were concerned not only with getting me my settlement and fighting for what was right but also concerned with my well being and health! I am so glad I went with this team to handle my case. I would recommend them to anyone."


Andrea L.

"Over a year ago I was involved in a car accident and was injured. I contacted Erney Law in Columbus Ohio and spoke to Mary Erney. The following day I met up with the father-daughter duo Robert & Mary Erney... best decision I ever made. They fought for my case 100%. Their honesty and open communication gave me assurance that I was in good hands. Thank you to Mary Erney for being understanding, caring, knowledgeable & determined. If you looking for a great attorney I highly recommend Erney Law."


Jen B.

"Mary and Mr. Erney were very helpful in my case. I didn't have to call and remind them of anything. I heard from them often and never had to reach out for an update. What I loved most was that they recognized who I was every time I stopped by. I didn't feel like just another client like most places make you feel. They were both very professional. I felt comfortable and trusted their advice every step of the way. I will definitely use Mary and Mr. Erney again in the future!"


LaNajee S.

"Back in Late 2018, I was T-Boned by a Mail Van that went speeding through a stop sign. I wasn't able to fully use my right hand for almost 5 months and this was the first time I had even taken on legal representation. She was very transparent through the entire process and kept me up to date as things progressed with my suit."


T'Asiah P.

"First off let me say, if I could give more than 5 stars, I would! I had the pleasure of working with Mary Erney of Erney Law. She and her entire firm were absolutely amazing! I was searching for an attorney who would take my case since I lived out of state. I thought there was no hope at all. I found Erney Law via online search. I spoke to Mary and from the very first conversation, I knew I wanted her to be my attorney. Why? Because she cared! From the start, her approach was a caring one. She took time to get to know me and my situation and she put her all into my case. She walked me through every step of the process and she was very patient with me and willing to explain any and everything. I could go on and on about the amazing experience I had working with Mary Erney and Erney law. If you are looking for a law firm to handle your case AND one who cares about you as a person, this is the one! I want to say thank you Mary and everyone at Erney Law. It has been a pleasure working with you!"


Mickey A.

"Rob and Mary are the best in Columbus. They are very kind and compassionate and will do everything in their power to get you what you deserve. They took the time to come meet with me on multiple occasions when I was in a care facility. They answered all of my questions and explained the processes. I felt completely in the know the entire time. They offered to represent me in court and fought for me with insurance companies with great success. I would highly recommend them to anyone who has been injured in an accident. Next time I need a lawyer they will be my first and only call!"


Rachel W.

"Robert D. Erney and Mary E. Erney provided my daughter and I with competent and honest legal services for our case of Pedestrian vs. Auto Accident involving a minor, my daughter Ava. I would like to say that they have done amazing work to help my daughter who is only seven years old. I recommend this law firm to anyone needing help."


Reginald M.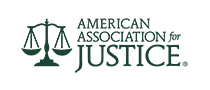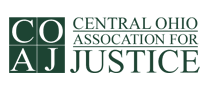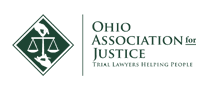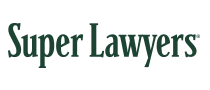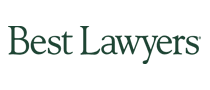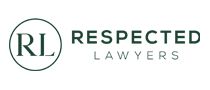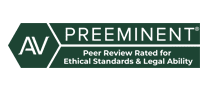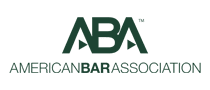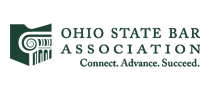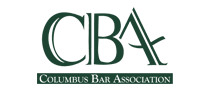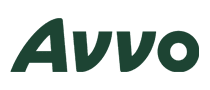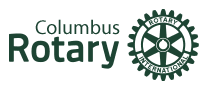 Free Consultation
We're eager to meet with you about your legal issues, see how we can help, and give you and your family the personal attention you deserve.
Your personal injury case matters to us, just as much as it matters to you. We want to help you every step of the way, but in order to do so, we need to meet with you, get all the facts, and work out the details in order to build your personal injury case. We will meet with you for absolutely free, and explain to you in full detail the inner workings of how these situations usually end up, how likely you are to win your personal injury case, and how compensation works for you and for us.
Ashville, Ohio
Bexley, Ohio
Blacklick, Ohio
Canal Winchester, Ohio
Delaware, Ohio
Dublin, Ohio
Gahanna, Ohio
Grandview, Ohio
Grove City, Ohio
Groveport, Ohio
Heath, Ohio
Hebron, Ohio
Hilliard, Ohio
New Albany, Ohio
Newark, Ohio
Pataskala, Ohio
Powell, Ohio
Reynoldsburg, Ohio
Sunbury, Ohio
Upper Arlington, Ohio
Westerville, Ohio
Whitehall, Ohio
Worthington, Ohio
Zanesville, Ohio