Scooter Accident Lawyer Columbus Ohio
Have you been seriously injured in a scooter accident? We've helped others like you.
As electronic scooters, or e-scooters, gain popularity, there is an increase in scooter related accidents and injury. A Scooter Accident Lawyer is knowledgeable in the laws regarding these types of accidents and can help you get justice and fair compensation.
Were you hit by a vehicle and injured while riding an e-scooter? Get a Free Case Evaluation today.
If you or someone you know was riding an electric scooter and suffered personal injury due to the negligence of someone driving a motor vehicle, road hazards, or because of a malfunction in the mechanics of the scooter, you may be able to seek financial compensation.
Just like other motor vehicles, electric scooter riders are subject to traffic laws which means, they're not to be ridden on sidewalks, they must follow traffic signals, including providing right-of-way to pedestrians. These scooters are also often left lying on the ground on heavily traveled sidewalks throughout the city posing a tripping hazard.
There are numerous possibilities to be injured by e-scooters and the electric scooter accident lawyers at Erney Law in Columbus, Ohio will fight for your entitled compensation for your injuries stemming from an e-scooter accident.

No legal fees unless your case wins

Contact us directly anytime

Free, no-obligation case evaluation

Fair and full justice you deserve
Five reasons you need a electric scooter accident attorney in Columbus, Ohio
A law firm like Erney Law in Columbus, Ohio will gather as much evidence as possible including photos and video from nearby security cameras, eyewitness testimonies, information about the guilty party's driving history, and the scooter's manufacturer information.
A scooter accident attorney will fight with insurance companies with proof of how much compensation you or your loved one is entitled to.
An experienced scooter accident attorney has the ability to answer questions you have at any time, they know how to properly file a legal claim, and you'll have someone dedicated to your legal needs.
Should your case reach the courtroom, your scooter accident attorney will serve as your representation, they know all the facts about your case, and will be better equipped to favorably speak to the jury on your behalf.
Your scooter accident attorney will allow you to focus on recovery rather than spending all your time and resources trying to navigate your way through your case inexperienced and alone.
What are the typical scooter accident injuries in Columbus, Ohio?
Scooter accident injuries in Columbus, Ohio vary from minor scratches, bumps and bruises to severe injuries such as the ones listed below:
Neck and back injuries
Whiplash
Ligament and disc injuries
Bone fractures
Burn injuries
Head trauma
Partial / complete paralysis
Spinal cord injury
Organ damage
Lacerations
Severe bruising
Typical questions to ask if you have a scooter accident in Columbus, Ohio.
The impact of injuries sustained in an electronic scooter can be life-altering for you and your loved ones. Here are some questions you should ask when hiring an attorney to represent you in a scooter accident case:
What am I entitled to receive compensation for?
Who is liable for the damages I suffered in my scooter accident?
Do I really need an attorney?
What if the defendant can't afford to pay the compensation I'm awarded?
How much will I pay in attorney fees?
How long will it take to reach a settlement?
Who is held accountable for scooter accidents that resulted from road defects?
What are the dangers of electronic scooters in Columbus, Ohio?
For as many positive benefits these scooters possess, there are many more dangers involved when riding an electric scooter. First and foremost is riding scooters on the sidewalk. Not only is riding on the sidewalk dangerous, it's illegal. The likelihood of a scooter / pedestrian collision is much higher than when ridden legally on the street.
Speed is the second major danger for riding electric scooters. These electric scooters travel at speeds nearing 15 mph. This speed is comparable to that of those traveling on bicycles, however, lack of protective gear and riding experience puts electric scooter riders at higher-risk for accidents and personal injury.
The third most dangerous situation is car versus scooter. If a scooter crashes into a car, the damage to the vehicle will likely be minimal, however, the damage to the rider could be quite substantial or even deadly.
Lastly, abandoned scooters left lying on the sidewalk create a potential hazard. Pedestrians are at risk for tripping over the scooter which may result in injury. There have been a surprising number of cases filed by pedestrians who have tripped over scooters lying on the ground that have been discarded by riders that failed to use the kickstand that keeps the scooters upright.
"This team was very compassionate and professional. My lawsuit was extremely frustrating and complicated and they always seem to make me feel better at the end of the day. They were concerned not only with getting me my settlement and fighting for what was right but also concerned with my well being and health! I am so glad I went with this team to handle my case. I would recommend them to anyone."


Andrea L.

"Over a year ago I was involved in a car accident and was injured. I contacted Erney Law in Columbus Ohio and spoke to Mary Erney. The following day I met up with the father-daughter duo Robert & Mary Erney... best decision I ever made. They fought for my case 100%. Their honesty and open communication gave me assurance that I was in good hands. Thank you to Mary Erney for being understanding, caring, knowledgeable & determined. If you looking for a great attorney I highly recommend Erney Law."


Jen B.

"Mary and Mr. Erney were very helpful in my case. I didn't have to call and remind them of anything. I heard from them often and never had to reach out for an update. What I loved most was that they recognized who I was every time I stopped by. I didn't feel like just another client like most places make you feel. They were both very professional. I felt comfortable and trusted their advice every step of the way. I will definitely use Mary and Mr. Erney again in the future!"


LaNajee S.

"Back in Late 2018, I was T-Boned by a Mail Van that went speeding through a stop sign. I wasn't able to fully use my right hand for almost 5 months and this was the first time I had even taken on legal representation. She was very transparent through the entire process and kept me up to date as things progressed with my suit."


T'Asiah P.

"First off let me say, if I could give more than 5 stars, I would! I had the pleasure of working with Mary Erney of Erney Law. She and her entire firm were absolutely amazing! I was searching for an attorney who would take my case since I lived out of state. I thought there was no hope at all. I found Erney Law via online search. I spoke to Mary and from the very first conversation, I knew I wanted her to be my attorney. Why? Because she cared! From the start, her approach was a caring one. She took time to get to know me and my situation and she put her all into my case. She walked me through every step of the process and she was very patient with me and willing to explain any and everything. I could go on and on about the amazing experience I had working with Mary Erney and Erney law. If you are looking for a law firm to handle your case AND one who cares about you as a person, this is the one! I want to say thank you Mary and everyone at Erney Law. It has been a pleasure working with you!"


Mickey A.

"Rob and Mary are the best in Columbus. They are very kind and compassionate and will do everything in their power to get you what you deserve. They took the time to come meet with me on multiple occasions when I was in a care facility. They answered all of my questions and explained the processes. I felt completely in the know the entire time. They offered to represent me in court and fought for me with insurance companies with great success. I would highly recommend them to anyone who has been injured in an accident. Next time I need a lawyer they will be my first and only call!"


Rachel W.

"Robert D. Erney and Mary E. Erney provided my daughter and I with competent and honest legal services for our case of Pedestrian vs. Auto Accident involving a minor, my daughter Ava. I would like to say that they have done amazing work to help my daughter who is only seven years old. I recommend this law firm to anyone needing help."


Reginald M.

Personal injury cases can be complicated and not always guaranteed. Our process ensures that every client we represent will receive the best possible legal representation, positive financial outcome, and can start the healing process in a timely manner.

Free Case Evaluation
We will first review your case carefully, get to know you, and gain an understanding of your injuries.

Monitor Your Care
We ensure you are receiving the proper medical treatment during this difficult time.

We Handle Everything
We will relieve the worry and burden of dealing with the insurance companies and maximize your financial recovery.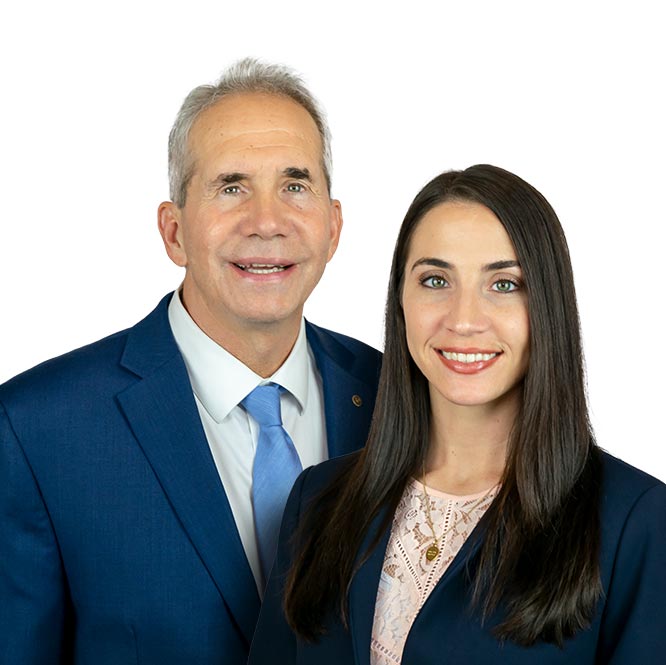 Frequently Asked Questions
Am I entitled to compensation if I am hit while riding a scooter?
Motorized scooters are rising in popularity throughout Ohio. Unfortunately, so are accidents involving motorized scooters. Our firm has successfully handled injury cases involving injured persons while operating a scooter. We will carefully review the facts of your case and determine if you are entitled to compensation by the at-fault insurance carrier or your own automobile insurance carrier.
Where am I legally allowed to ride a scooter?
Columbus has been adopting new rules and regulations for scooter use. Each city/suburb may also have its own set of rules and regulations for scooter use, so it is important that you research the particular area where you intend to ride the scooter. In 2018, Columbus banned electric scooters from operating on the sidewalk. Scooters should be operated on a roadway (in the bike lane if applicable), and must obey all traffic laws.
If I am injured while riding a scooter, will there be insurance available to compensate me?
If you are injured while riding a scooter by an at – fault driver, that driver's insurance company will be required to compensate you for your economic and non – economic damages.
If I am injured while on a scooter by an uninsured at – fault driver, will my own auto insurance provide coverage for me?
Maybe. It depends upon the language in your own automobile insurance policy. We have the experience to analyze that situation and advise you of your rights.
As an e-scooter accident victim, am I responsible for proving who was at fault?
Courts require that there must be a burden of proof from the injured party in e-scooter accidents. This, or course, isn't always easy especially in cases where the electric scooter accident has resulted in serious injury. You need a scooter accident lawyer to work with you to prove that the other party was negligent and that their negligence caused the scooter crash. Or, in some cases if the e-scooter crash was caused by some malfunction, the responsibility may lie with the scooter company or third party vendor contracted to service the equipment. The specialized e-scooter attorneys at Erney Law can provide a free consultation to review your case.
What should I do following an electric scooter accident?
After an electric scooter accident, you should remain at the scene. File a police report and gather all the right information and any evidence at the scene. Be sure to get the contact information for eyewitnesses too. This will help in establishing if a negligent party can be held liable your scooter injuries.
Take pictures, seek medical attention and contact your insurance company. Next, reach out to a law firm to connect with personal injury lawyers with expertise in the area of e scooter accidents such as the specialized attorneys at Erney Law and start with a free consultation.
How is the lawyer reimbursed if they take on my case?
Once a lawyer agrees to take on your personal injury case, he or she agrees to a percentage of the monetary compensation recovered as a result of negotiation or trial. The lawyer typically gets nothing unless he or she wins your case.

Free Consultation
We're eager to meet with you about your legal issues, see how we can help, and give you and your family the personal attention you deserve.
Your personal injury case matters to us, just as much as it matters to you. We want to help you every step of the way, but in order to do so, we need to meet with you, get all the facts, and work out the details in order to build your personal injury case. We will meet with you for absolutely free, and explain to you in full detail the inner workings of how these situations usually end up, how likely you are to win your personal injury case, and how compensation works for you and for us.
Ashville, Ohio
Bexley, Ohio
Blacklick, Ohio
Canal Winchester, Ohio
Delaware, Ohio
Dublin, Ohio
Gahanna, Ohio
Grandview, Ohio
Grove City, Ohio
Groveport, Ohio
Heath, Ohio
Hebron, Ohio
Hilliard, Ohio
New Albany, Ohio
Newark, Ohio
Pataskala, Ohio
Powell, Ohio
Reynoldsburg, Ohio
Sunbury, Ohio
Upper Arlington, Ohio
Westerville, Ohio
Whitehall, Ohio
Worthington, Ohio
Zanesville, Ohio