Arbitration Lawyer Columbus Ohio
Are you involved in a legal disagreement? We've helped others like you.
Arbitration is a form of dispute resolution in which an unbiased third party helps to resolve legal disputes. During this process, the arbitrator will render a decision, which informs the parties of who won the arbitration and the amount of the award.
Are you in a dispute? Get a Free Case Evaluation today.
Are you in disagreement with your neighbor? Are you feuding with a landlord or tenant? Discrepancy in services or products with a vendor? No matter what the situation is, a viable solution to your disagreement is arbitration. Meet with Erney Law in Columbus, Ohio and expedite your case. Flexible scheduling and faster results mean spending less money than you would in the drawn out process a court battle poses. 

No legal fees unless your case wins

Contact us directly anytime

Free, no-obligation case evaluation

Fair and full justice you deserve
5 reasons why you need an arbitration lawyer in Columbus, Ohio.
Expediency. Unlike a courtroom proceeding, arbitration is a very quick process. If there is a genuine dispute in how your case should be resolved, arbitration can remove months or years from the outcome timeline.
Privacy. This dispute will be held privately, out of the public eye.
Economics. Due to the speed and ability to sprint through to a resolution, hourly billing will be a fraction of what lawyer preparation and litigation would cost.
Leverage. Arbitration holds more leverage for the party whose in the right as there is no room for the defendant to use the drawn out court process as leverage against you.
Subject Matter Expertise. The parties involved are in a position to select experts on the matter at hand to sit on their panel that will help decide the outcome. In some cases, the facts are too complex for that of a lawyer or judge to confidently rule on. Highly educated subject matter experts can greatly reduce the risk of a poor decision being the outcome.
How will I know if my case is appropriate for arbitration?
Arbitration appropriate
The arbitration route is best for cases in which the parties involved in a dispute are seeking another person to decide the outcome of their disagreement while avoiding the formality, timeline, and expenses that come with a courtroom trial. It is also widely appropriate for those seeking the outcome from a highly-trained and well-educated individual that holds professional expertise on the subject matter.
Not Arbitration appropriate
The traditional courtroom litigation route is best for cases in which the parties involved in a dispute are seeking to retain control over how their dispute is resolved. In arbitration, the result is bound and cannot be appealed, even if the the result is not supported by the evidence presented or the law.
What are some benefits of arbitration in Columbus, Ohio?
Save Time and Money. A dispute can be settled in a fraction of the time of that through a traditional litigation. When cases are solved through arbitration, the parties involved save money that would have been spent on attorney fees, court costs, expert witness fees, and other associated litigation expenses.
Increased Control over the Outcome. Parties involved play a major role in how the process and outcome of the dispute is resolved. There is a far greater opportunity to explain your side of the story than a standard trial and you have the ability to appoint an expert to help decide the outcome.
Preservation of Relationships. Arbitration is a less hostile dispute resolution method. An experienced arbitrator like Erney Law in Columbus, Ohio will effectively assist the parties to calmly and articulately communicate. Having this ability is a major advantage for those in dispute to maintain their existing relationship.
Increased Satisfaction. Trials end with a winner and a loser. In most cases, the loser is completely unhappy and the winner may not be satisfied with the outcome even though they "won". Arbitration allows for a win-win solution.
The 6 stages of arbitration in Columbus, Ohio.
Stage 1: Initial Pleadings
We will meet with you and learn the facts about your case and make sure we're in full understanding of your goals and objectives. At this time we'll discuss the laws that govern your claim and decide whether the facts fall in your favor or against you.
Once our meeting is completed, a Statement of Claim describing how you have been harmed, who you've been harmed by, and the damages you're seeking. We'll then work with you in revising the Claim until you deem it accurate, then will be filed.
Stage 2: Panel Selection
During this stage, you will build your representatives including experts on the subject matter.
Stage 3: Discovery
During this time, the parties attempt to identify important and relevant documents, information, and witnesses they will need in order to present their claims and defenses at the final hearing. Robert D. Erney will help you find these important items as well as prepare a detailed list and subpoena of documents, information and witnesses on the other side.
Robert D. Erney will also work with you in preparing a response and objections to any document issued to you by the opposition.
If a particular discovery issue cannot be resolved, we will prepare, respond to and argue any motions that may be filed.
Stage 4: Trial Prep
During this phase, we'll remove any and all possibilities of any surprises at the final hearing. Being fully prepared for the final hearing will allow you to solely focus on presenting your claims or defenses.
We'll review all of the documents obtained during discovery and work with you to identify and prepare exhibits and witnesses to be used in the final hearing.
We'll prepare examination for any witness that may be called as well as your own testimony.
Stage 5: The Final Hearing
Final hearings can last from just a day to longer than a week. Typical final hearings begin at 9:00 am and run until 5:00 pm, allowing for an hour lunch break and additional smaller breaks as needed.
Prior to the final hearing beginning, the arbitrator, attorneys, and both parties will introduce themselves. The procedures will be explained and the preliminary issues will be resolved before moving forward.
The parties will make their opening statement, then the Claimant will present their case by calling witnesses and evidence. The Respondent will then make their arguments. The Panel then deliberates and issues an Award based on their findings. The ruling can take up to 30 days.
"This team was very compassionate and professional. My lawsuit was extremely frustrating and complicated and they always seem to make me feel better at the end of the day. They were concerned not only with getting me my settlement and fighting for what was right but also concerned with my well being and health! I am so glad I went with this team to handle my case. I would recommend them to anyone."


Andrea L.

"Over a year ago I was involved in a car accident and was injured. I contacted Erney Law in Columbus Ohio and spoke to Mary Erney. The following day I met up with the father-daughter duo Robert & Mary Erney... best decision I ever made. They fought for my case 100%. Their honesty and open communication gave me assurance that I was in good hands. Thank you to Mary Erney for being understanding, caring, knowledgeable & determined. If you looking for a great attorney I highly recommend Erney Law."


Jen B.

"Mary and Mr. Erney were very helpful in my case. I didn't have to call and remind them of anything. I heard from them often and never had to reach out for an update. What I loved most was that they recognized who I was every time I stopped by. I didn't feel like just another client like most places make you feel. They were both very professional. I felt comfortable and trusted their advice every step of the way. I will definitely use Mary and Mr. Erney again in the future!"


LaNajee S.

"Back in Late 2018, I was T-Boned by a Mail Van that went speeding through a stop sign. I wasn't able to fully use my right hand for almost 5 months and this was the first time I had even taken on legal representation. She was very transparent through the entire process and kept me up to date as things progressed with my suit."


T'Asiah P.

"First off let me say, if I could give more than 5 stars, I would! I had the pleasure of working with Mary Erney of Erney Law. She and her entire firm were absolutely amazing! I was searching for an attorney who would take my case since I lived out of state. I thought there was no hope at all. I found Erney Law via online search. I spoke to Mary and from the very first conversation, I knew I wanted her to be my attorney. Why? Because she cared! From the start, her approach was a caring one. She took time to get to know me and my situation and she put her all into my case. She walked me through every step of the process and she was very patient with me and willing to explain any and everything. I could go on and on about the amazing experience I had working with Mary Erney and Erney law. If you are looking for a law firm to handle your case AND one who cares about you as a person, this is the one! I want to say thank you Mary and everyone at Erney Law. It has been a pleasure working with you!"


Mickey A.

"Rob and Mary are the best in Columbus. They are very kind and compassionate and will do everything in their power to get you what you deserve. They took the time to come meet with me on multiple occasions when I was in a care facility. They answered all of my questions and explained the processes. I felt completely in the know the entire time. They offered to represent me in court and fought for me with insurance companies with great success. I would highly recommend them to anyone who has been injured in an accident. Next time I need a lawyer they will be my first and only call!"


Rachel W.

"Robert D. Erney and Mary E. Erney provided my daughter and I with competent and honest legal services for our case of Pedestrian vs. Auto Accident involving a minor, my daughter Ava. I would like to say that they have done amazing work to help my daughter who is only seven years old. I recommend this law firm to anyone needing help."


Reginald M.

Personal injury cases can be complicated and winning your claim is not always guaranteed. Our process ensures that every client we represent will receive the best possible financial outcome, and start the healing process.

Free Case Evaluation
We will first review your case carefully, get to know you, and gain an understanding of your injuries.

Monitor Your Care
We ensure you receive the proper medical treatment during this difficult time.

We Handle Everything
We relieve the worry and burden of dealing with insurance companies and maximize your financial recovery.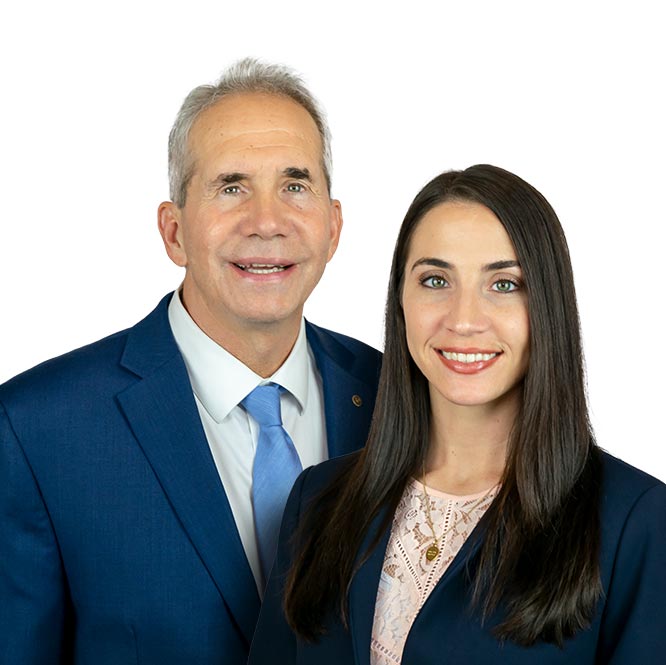 Free Consultation
We're eager to meet with you about your legal issues, see how we can help, and give you and your family the personal attention you deserve.
Your personal injury case matters to us, just as much as it matters to you. We want to help you every step of the way, but in order to do so, we need to meet with you, get all the facts, and work out the details in order to build your personal injury case. We will meet with you for absolutely free, and explain to you in full detail the inner workings of how these situations usually end up, how likely you are to win your personal injury case, and how compensation works for you and for us.
Ashville, Ohio
Bexley, Ohio
Blacklick, Ohio
Canal Winchester, Ohio
Delaware, Ohio
Dublin, Ohio
Gahanna, Ohio
Grandview, Ohio
Grove City, Ohio
Groveport, Ohio
Heath, Ohio
Hebron, Ohio
Hilliard, Ohio
New Albany, Ohio
Newark, Ohio
Pataskala, Ohio
Powell, Ohio
Reynoldsburg, Ohio
Sunbury, Ohio
Upper Arlington, Ohio
Westerville, Ohio
Whitehall, Ohio
Worthington, Ohio
Zanesville, Ohio