Hiring a Car Accident Lawyer: Step-by-Step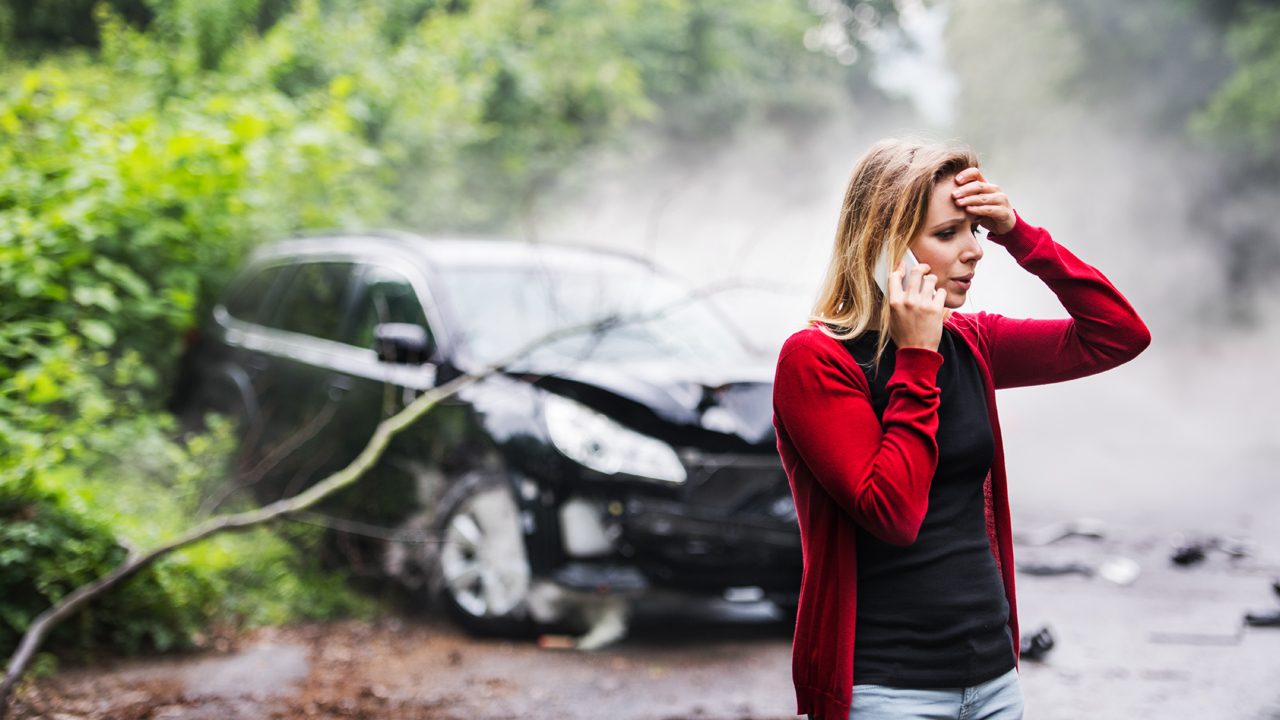 A car accident can be devastating, affecting multiple aspects of your life both emotionally and physically. Your whole livelihood can be stripped away in the blink of an eye and it may not even be your fault. It is important you have an experienced car accident lawyer on your side to recover your losses as much as possible.  In 2020, around 38,000 people lost their lives due to car accidents in the United States. If you are injured from a car accident, you are entitled to compensation. If you decide to pursue a personal injury claim, it is in your best interest to consult with an experienced car accident lawyer. A good lawyer will take a look at your case for free. Avoid any sneaky lawyers that make empty promises. A good lawyer will let you know if your case will hold up in court and if it will be worth your time and money.  Every accident is different, and each personal injury case is unique. It is important to hire a lawyer that has your best interests in mind. 
What to Do After A Car Accident
Before even thinking about a lawyer, you first need to respond correctly to the car accident. Taking the correct precautions at the site of the accident will help you down the line when you go to file a claim. Before even thinking about making a claim or filing a  lawsuit, follow these basic procedures directly after a car accident. 
File a Police Report
After the immediate shock of the crash fades away, it is imperative you always report the car crash to the police. If there are injuries, there should be a police report.  Police are necessary to have an unbiased account of the scene. If you don't call the police because there are minimal damages, then you are taking a huge chance. In many instances, a lot of physical injuries and car damages may not reveal themselves for weeks. If you file a claim weeks after the accident for damages found after the fact, they may not hold up in court, and there is no report to verify the details of the crash. When you do receive a police report, make sure to make copies of the report. Save one copy for yourself and send one to your insurance company.  In addition to the police report, it is important to take your own pictures of the scene to keep in your personal records.  
Get Medical Care Promptly
Seek medical attention immediately for anyone injured, including yourself. State the extent of your injuries and return for further medical treatment if additional symptoms arise. As mentioned earlier, if you have any hope of validating your claim, it is crucial you are honest up front and report everything you feel and witness. Keep an eye out for anything that doesn't seem right and report it to the police or see a doctor.   The more details, the better, for the sake of your claim. 
Your Car Accident Injury Claim Begins with an Attorney
After you leave the car accident scene, your search for the best car accident attorney in Columbus starts. You need an attorney that will help you receive the compensation you deserve. For the best chances of winning your claim,  you need to hire a credible lawyer in Columbus.
Step-by-Step Guide in Acquiring A Car Accident Attorney
Step 1: Conduct Research
Once you establish you are ready to demand compensation, it is crucial you do your lawyer research. To win your claim, you need an honest lawyer that makes you and your claim a priority. Don't just pick the lawyer you remember seeing on TV.  Instead, check their client reviews, reach out to friends and family, or even compare multiple law firms by scheduling multiple free consultations. 
Step 2: Understand how Attorney's Fees Work
After choosing a lawyer to represent you and your claim, it is now time to discuss lawyer fees. At our firm, we only get paid if you win your claim or lawsuit. This is called a contingency fee agreement. You will not have to pay any money up front to hire us to represent you in your injury claim. However, other firms may require an out-of-pocket down payment. Find out the fees for your preferred lawyer. 
Step 3: Disclose All the Necessary Car Accident Information on Your Initial Visit
Once your car accident lawyer is involved, they should be able to guide you through the claim process. At this point, your lawyer is your buddy, so you want to disclose everything you witnessed from the car accident. Your lawyer should know all the details because you never know when the tiniest detail could be the key to your case.  Do not forget to share your medical insurance policy, car insurance policy, hospital records and bills, police report, and other vital information with your new lawyer. 
Step 4: Develop Lawyer-Client Relationship
You should understand settlement cases aren't solved overnight; it takes time. However, this is dependent on the nature of the accident and many other factors.. Be patient with everyone involved and utilize positive communication as much as possible. Filling a compensation claim does not have to be a headache. It is key to foster a relationship with your lawyer. The better you get along with your lawyer, the smoother the claim process will be. Remain professional, communicative, and available when working with your claim. 
What to Consider When Hiring An Auto Accident Lawyer
For a robust and successful recovery claim, the lawyer you hire plays a critical role. Several factors determine the reputation of a reliable attorney. A solid commitment to helping victims is one of the most significant aspects that define good lawyers for car accidents. The below qualities are also important to keep in mind when looking for a car accident lawyer. 
Qualifications are not enough without a record of success in personal injury cases. A reputation backed with years of experience in similar lawsuits should be your guiding principle when looking for a good car accident lawyer.
A credible lawyer should be courteous and approachable. Hire a lawyer who gives you quality and timely feedback and makes it easy for you to open up. When providing information to your attorney, you need to know that the principle of confidentiality binds them legally. Attorney-client privilege prevents your lawyer from disclosing anything you discuss to unauthorized parties. This legal clause gives you the right to provide as much information as possible without fear.
Any sincere Columbus car accident lawyer shouldn't give you misleading information or overstate the likelihood of reasonable compensation. Your attorney should reveal the prospects of the lawsuit to help you avoid unnecessary anxiety. 
The best auto accident attorney must conduct their client duties with utmost professionalism. The lawyer must abide by the Columbus Bar Association and treat clients with care and affection. Your legal representative should also be ready and available to answer your questions. The little details in a lawyer can be most revealing. Pay attention to their organization, promptness of meetings, and commitment to their clients. A good lawyer goes above and beyond the set expectations. 
Working with a personal injury attorney that has earned respect from their peers, gives you better chances of winning. If your lawyer has consistently shown successful results year after year, the results speak for themselves and their shining reputation. Keep an eye out for articles, reviews, blogs, or interviews about your lawyer, as they can be telling of your lawyer's character. 
Understanding Lawyer Fees and Costs
The biggest concern for many auto accident victims is the cost of a lawyer. The charges are usually determined by the type of legal matters you need representation for. Most personal injury attorneys work on a contingency fee basis. But you should always discuss in advance the fee with your lawyer. Remember, following the right steps in hiring a personal injury attorney in a Columbus car accident should be your key priority. With a reasonable claim settlement from a well-established legal practitioner, you should be well on your way to taking back your life.